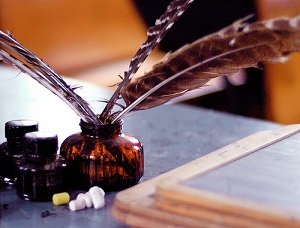 A lot of students have usually troubles getting themselves to write. They may blame their parents for interrupting, their lack of money as well as the amount of free hours. What is more, they blame the TV and internet for being too hooking. When the time to cope with the writing task finally comes, they make sure to blame the whole world for being between them and the actual writing process. But the fact is that the number one reason why they put aside the writing tasks is their laziness. How to make it easier for the lazy students to get the work done?
Be specific. First thing you should do is to give your paper solid focus through figuring out how the question is relevant to your personal qualities and then make sure to take the most specific angle. Be certain. Everything you write must back up that point of view.
Spend more time writing – less time reading about how to write. For sure, it's a good idea to stay updated on the latest trends in the writing industry. But the thing is that you will definitely lose yourself in a bunch of various articles when you actually should be working on one! A lot of lazy writers are more interested in the process of learning about how to write a paper than in the process of writing. Just break this chain, sit down and start writing! Of course, it is useful to search for specific information and learn as much as possible, but when you find yourself getting caught up in many different things,  you end up completing none of them.
Make sure to give yourself specific writing goals. Thus, you won't need to deal with blurred information, which means you will save a lot of time and energy in the process of work. Having some ideas for your story is not enough. Clear writing goals are what you need (especially if you're the lazy one). Once you provide yourself with writing goals, you will be able to give enough hours every day to meet them. And remember, nobody is going to set these goals especially for you. You must do that on your own, and the process of writing.
Motivate yourself! The value of the importance of keeping yourself motivated all day long cannot be overestimated. Listen to some favourite uplifting songs and read self-help books. Say positive things about yourself to get in the mood. Just think about how good it will be if you keep being industrious. These tiny bits of motivation will 100% make a difference. Then just make certain to find new and perhaps unusual ways to fire yourself up during the day – don't let the negativity keep you from productive writing.
Don't write like an idiot. Don't be lazy to learn the basic rules of grammar, punctuation and writing styles. Purchase APA, MLA or any other style book. Once you master the basic rules, you will start writing like a real pro. This will save you a lot of time in the future.
This article has been written by WorldEssays.com writers.