It is often a good idea to look up capstone project examples before submitting one's own proposal for such an important assignment. Students are required to complete a complicated and difficult task by the end of their educational program. This task, which is assigned during the final semester of school, is usually known as the capstone project. In most cases, students are required to choose a certain topic that is both interesting to them and corresponds to their main field of study in a certain way. Once the topic is chosen, students are required to complete a thorough research and analysis of the topical questions and the issues related. The project is designed to become an intellectual culmination of the student's higher education. By completing the project, the student should not only be able to summarize what he or she has been taught but to show the ability and skill to conduct independent research. As a result, the following capstone project examples may reveal to be quite helpful to the one who seeks to choose a topic for his or her own capstone project assignment.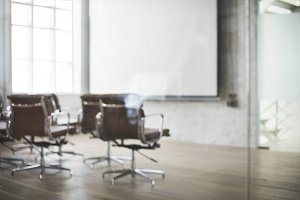 Writing a capstone project is not a simple task, it takes a significant amount of time and effort. The first step that one should take is to decide on the topic of the project. Tutors usually request students to provide a capstone proposal in order to set the topic for their assignment. The range of potential capstone topics can be very wide, and it differs depending on the specialization of the student's course. Since the assignment is given during the last year or semester of one's education, the student should already have a clear understanding to which particular sphere of science his/her project should relate. Nevertheless, the following examples of ideas for capstone projects should shed some light on how to decide on the assignment:
Business Studies: Company Business Report. A student participating in Business Studies may choose a company of his/her liking and analyze its success on the market. The project can be in the format of an annual financial report or a presentation.
Computer Science: Designing a Mobile Application. The one who studying computer programming could choose to design his/her own program and present it to the school's committee. Mobile apps are preferable because they are less bulky and it is easier for one person to create one.
Ecology: Analyzing the Local Environment. The student can conduct a series of measurements during the course in order to determine the level of pollution in his/her local neighborhood.
Sociology and Psychology: Public Survey on Happiness. One can conduct a sociological analysis of the local population by conducting a series of surveys. The surveys may be designed to ask people how happy they feel and what makes them happy.
Public Services: Internship and Volunteering. One may become a volunteer or intern at a non-profit or public organization in order to gain valuable skills and knowledge. The capstone paper should serve as a report of these experiences.
Marketing: Designing a Product and its Strategy. One can think of a product that he/she should produce and present on the market. The project should focus on how the product would be marketed and advertised in order to achieve competitiveness.