In the course of studying, students have to write a case study analysis in order to reveal a thorough and clear understanding of a particular problem related to their professional environment. In fact, in order to write such type of academic work, students have to conduct professional and scrutinized investigation of all events that occurred in a case under consideration, representing all facts and conclusions from a perspective of a particular expert within some area of activity. Accordingly, a review of a professional case study analysis example helps students to become aware of the main peculiarities of this work. Moreover, due to a preliminary examination of the case study analysis example, students will have a general vision of the process of analytical work conduction, completing their tasks promptly and effectively.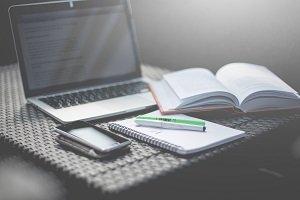 Before the conduction of the case study analysis, it is important to consider several issues:
it is important to scrutinize the text of a case and have a sufficient subject field knowledge;
before writing a case analysis, it is necessary to define the main idea of a text and the issues its author highlights;
a researcher should remain impartial and evaluate all facts and events objectively;
all offered decisions must be possible to implement;
it is important to keep to the point and do not move away from the subject;
a researcher should think logically and support all conclusions, made in the course of a case analysis, with substantial arguments;
after the case analysis conduction, a researcher should proofread the text and make sure it is written in a proper academic style.
World Expo 2020 Dubai: Closing Case
The United Arab Emirates is a very specific country due to its cultural diversity and ethnic dissimilarity. The state uses such national peculiarities in a very sophisticated way to organize World Expo 2020 Dubai global forum where representatives of all countries in the world can share their professional experiences, find mutual understanding, and become more aware of other nations' cultures. Such event enhances a positive image of the UAE, turning it into a potentially attractive country for foreign investments flows and inducing various global corporations to open their companies' affiliations across the state.
In fact, the UAE's multiculturalism was significantly influenced by such factors as state's geographical and geopolitical location. In particular, the UAE is a business gateway to Eastern Asia and Africa, being located at the intersection of various trading routes between the continents. Such conditions have promoted intensified migration flows across the state, facilitating interaction between nationals of different states. Accordingly, many foreigners settle in the UAE to conduct a business activity. Such practice has created a situation when approximately 90% of Dubai population is expatriates.
Cultural dissimilarities of the UAE population along with the peculiarities of a local religion appear to be significant obstacles to state's involvement in global business relations as well. Thus, Dubai EXPO 2020 is aimed at the elimination of such hindrances, highlighting a necessity of cultural understanding with Western states.
To this extent, such project as the Dubai Expo 2020 is a great opportunity for the UAE to overcome divergence of interests and national stereotypes between people who have different places of origin, but share a similar aim of successful business cooperation. Undoubtedly, the forum under consideration will facilitate a better understanding between its participants, composing a foundation for their beneficial and effective cooperation within a business domain in the future.