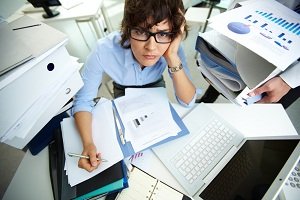 How about exotic dancers in the role of admission officers? Seems to be far from the real life, don't you think? In Florida college used attractive and exotic dancers as admissions board representatives, who were supposed to falsify documents as well as coach students to lie on various financial forms. In accordance with the federal lawsuit that was filed in Miami, on up to one of seven campuses, the college hired eye-catching ladies on purpose as well as exotic dancers in order to have them dressed provocatively while recruiting young men in neighborhoods. They encouraged them to attend that very college, according to the ongoing civil lawsuit. The US attorney in Miami and the Florida attorney general announced that they were joining the ongoing lawsuit against the former owner of the school – Alejandro Amor of the age of 56.
The man was criminally indicted and, what is more, he faced with the pending charges of theft of government finances. According to the complaint, Alejandro Amor biked the Department of Education of the United States of America of millions of dollars with multiple falsified grant applications from 2009 to 2012. In June 2012 the educational establishment was closed after the raid if the FBI agents.
The school is accused of falsifying the students' diplomas. It is important to mention that high school students did not get them. Taking into account the fact that these students never graduated from high school, the lawsuit contends the poor students would not have received qualifications for the student aid.
In order to get access to the taxpayer dollars, the educational establishment required first time students to go to the classes for thirty days as minimum. In case they didn't, all the attendance records were successfully falsified or signed with backdatings so they could get the money as quick as possible, according to the lawsuit.
It is a well known fact that the growth of the for-profit educational establishments that are held by the private firms or organizations, have been significant not only in the Florida state, but also all over the United States of America. As the schools have grown, a great number of whistleblower lawsuits have appeared. They have been filed by the ex-employees. As for the case of the college mentioned above, the whistle-blower lawsuit was initially filed by Juan Pena, who turns to be an admissions ex-employee. As a rule, this type of lawsuits gain steam exclusively in the situations when the representatives of the government join the case. Just like it happened in this case.
Some of the ex-students of the school mentioned before say that even today they continue struggling with the loan debts. As for the lawsuit, it still identifies over 150 former students, who are in default at the moment. The students that were attending the school at the time of the FBI raid may be finally provided with their loans discharged as a "closed school" case.