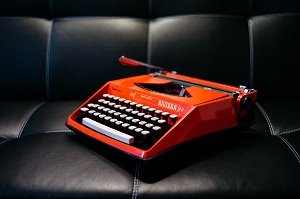 2016 school year is coming to an end, and the new one is starting soon. This means, you should be thinking about 2017 college admission now. If you are interested in enrolling into a Creative Writing program, you'll find the following information quite useful. So, in order to start preparing to admission, you need to learn about the typical requirements that colleges have.
Let us see the two examples of the requirements for students in the UK and US. We'll consider Creative Writing undergraduate program with the Kingston University of London and the Creative Writing program with the English Department of the Harvard University. Let's see the required average grade scores, attendance and knowledge of particular subjects, application assignments, and additional specifications if there are any.
Average Scores Requirements
The Kingston University of London has milder requirements for 2017 applicants compared to 2016. Depending on the combination of courses attended in high school, applicants should have between 112 and 128 points, which is more than twice less than in 2016. Additionally, students should have at least two A-levels. In the Harvard University, the score requirements are GPA of 3.40 for the Honors Program applicants and GPA of 3.60 for the joint concentration.
Subject Requirements
At the Kingston University, students should have an A-level in at least one of the two profile disciplines, which are English Literature, Drama and Theatre Studies, and Literature and Language. There is nothing surprising here. For Creative Writing applicants, this is a must, as lack of proficiency in those subjects would mean that a student will have a hard time during the studies. Additionally, subject requirements may depend on the selected module. Thus, for those who will want to concentrate on drama, an A-level in Drama studies would be a must, and if you choose the English Language and Linguistics module, then you will need to present an A-level in English or similar subjects. Bear that in mind and start focusing on the profile subjects right now.
At Harvard, it is all more flexible with the applicants. For the Creative Writing courses, students will need to demonstrate their writing skills in their writing assignment they will send together with the application form and cover letter. However, the department mentions that attendees of writing courses with the Harvard University will be given preference to. In any case, this doesn't mean that you can take it easy during your English and Literature classes. All in all, you will have to show your motivation in the cover letter.
What Else You Should Be Ready for
As we have already mentioned, you will be required to write an essay for the Harvard University Creative Writing program. At the Kingston University, you might have to craft an essay for certain courses. Here, it is one of the additional demands. Others might include a personal interview, translation assignment, taking a questionnaire, or even workshop participation.
Summing it all up, to get enrolled in a Creative Writing program, you will need to present some evidence of your motivation, as well as your knowledge in the area of English language, writing, and related fields. While your scores and your performance in a number of school subjects matter the most for UK-based colleges, you will have to demonstrate your actual skills in the US-based universities. What matters the most, is that you make writing, literature, and language studies your priorities during the last school year. So, indulge in English and dedicate more time to writing.
This article has been written by WorldEssays.com writers.