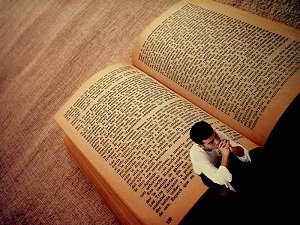 Here comes the students' life, right? Congratulations and…be brave, pal! When you're a university or a college newbie, the number one thing you have to be faced with is the amount of printed materials you must read and comprehend. Nonetheless, you have an opportunity to learn how to get ready for the reading marathon and find the right ways to ease the process.
What most students consider an impossible task becomes possible when you learn how to become an active reader. In other words, asking questions on what you are supposed to find out, giving preference to a critical and strategic approach and later choosing all the readings that are relevant to your tasks and questions will help you to cope with the basic reading tasks.
1). Does college or university life is mainly about reading, reading and…reading?
Well, in a certain way – yes. 99% of college or university courses include a huge amount of reading. Thus, you have to get aware of all the techniques needed to cope with the hellish workload.
2). What kind of materials will I have to read?
Academic tutorials: these materials are usually based on various assigned readings. The thing is that you won't be able to take part in the class discussions and seminars if you fail to read the tutorials.
Lectures: you will most likely be required to cope with some reading in order to get ready for the lectures.
Assignments: the rule is pretty simple – you won't cope with the task without a thorough research.
NOTE: the number one aim of every reading task you are assigned with at the college or university lies in finding the right information that is relevant to the course assignment.
3). What if I like chick magazines and newspapers? Will the academic reading the same?
How, when and what we are reading usually depends on the purpose that lies behind this process. For instance, when you're engaged with one of the books about Harry Potter, you may start with the first page and carry on to the last one. This, however, won't work for the academic type of reading. In order to get the most out of what is assigned to you in college, you have to use your precious time effectively and approach your tasks strategically.
4). I have got a reading list – am I supposed to cover every issue on it?
Without a doubt, you will be confused by the amount of materials you are required to read from the list. But make sure to embrace yourself and try! Nobody expects you to cover every issue from the reading list. Make sure to take a strategic approach to pick the most urgent reading tasks.
This article has been written by WorldEssays.com writers.