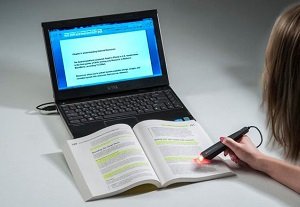 We live in the age of technological paradigms changing at breakneck speed – the world today is very different from what it had been twenty years ago, and the tempo of change has only grown in this time. The way the world is going to be in another twenty years' time will probably be completely unlike today. That is why trying to predict the future is more important than ever – and you are more than likely to need some evaluation essay topics about promising new technologies to get through college. Here are some to help you out.
Artificial Intelligence: Applications and Risks
Nanotechnology: Benefits and Dangers
Potential of Self-Driving Cars
Desalination as a Way to Solve Water Crisis
Possible Directions of Biotechnology Development in 21st Century
The Implications of Connected World
Cold Fusion: Pathological Science or the Hope of the World?
Project Loon: A Crazy Attempt to Bring Internet to Everyone
Ultra-Photosynthesis as a Solution for World Hunger
Liquid Biopsy and Rapid DNA Sequencing – the Future of War on Cancer
Brain Organoids – Discovering the Secretes of Dementia and Other Neurological Disorders
Will Gene Editing Become a Fact of Everyday Life?
Is Indoor Farming the Future of Agriculture?
Reusable Rockets: The Start of the New Space Age
Application of Artificial Neural Networks in Everyday Life
Cryptocurrency and the Future of the World Economy
Drones: a Passing Fad or New Way of Life?
Augmented Reality: from Pokemon Go to… What?
High-Density Portable Power Cells and Their Applications
Genetic Engineering: Possibilities, Dreams and Dangers
As you may see, the sheer scope of technological progress, both in the recent years and the one that is likely to happen over the next decade or two is staggering. If you are ever given an assignment to write something about futurology and make predictions about the technology of near and distant future, you are given almost complete freedom of expression, for topics covering this area are diverse and deal with every possible area of interest, from computer technology to agriculture to space exploration.
Many of the technologies mentioned here are still in very early stages of development or even exist only as a possibility, with us being unable to judge for sure if they are at all possible. However, that's exactly the name of the game when it comes to futurology – no amount of speculation can completely prepare us to what future is going to be like, and predictions usually turn out to be true more by sheer luck than by careful evaluation of all possibilities.
In the long run, whichever topic you choose, you will tell about your own vision of future implied by technologies that are going to change our life. So don't worry about sounding realistic – after all, things that belong in everyday life now were considered impossible a mere thirty years ago.
This article has been written by WorldEssays.com writers.