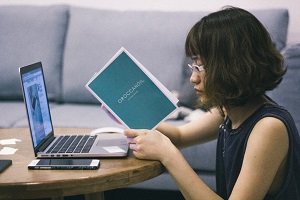 You hadn't realized that university life was going to be so hard. You have to juggle new friends, clubs, activities, possibly a work-study job and, of course, homework. No wonder it is very tempting to pay for homework assignments online or to purchase a custom essay from an essay writing service. But do you really need it?
Of course you will say, "How can I write my essay? It's too hard. Where can I get help?" Here are some sources you can refer to for essay samples to use them es examples.
1. Examples from Essay Writing Company
Looking at an example can help you learn to construct your own review paper. These professional services can help whether you're working on statistics or accounting, finance, history, science or biology. Have a look at our essay sample bank and find what you need.
2. Friends
Contact friends that have already taken this class and ask for their help. If they have any of their essays, use them to guide you in structuring and creating your own masterpiece.
3. eLibraries
These online libraries offer assistance for all students, not only UK, with the essay writing process, as well as provide them with samples to get some ideas for their papers. You could also try English for University.
4. University Databases
Every college has a database where they hold students' essays that can be used as examples. The database at Walden University includes essays on a vast array of topics, such as nursing and business management. You can find scholarly papers on the disciplines like law, math, computer programming, psychology, MBA and economics at the Princeton database.
5. Online Newspapers and Magazines
Bowling Green State University curates a collection of links to scholarly journals related to the educational field. The Council on Undergraduate Research provides with the links to a diverse journals, such as the Armstrong Undergraduate Journal of History and the WPI Undergraduate Research Journal. These are great resources to get some ideas for your essay and even help you learn how to write an essay properly.
Now you may think that it's almost the same thing as ordering the paper. But not so fast! There are many things, you need to consider before you will find someone to do your paper for you.
It Is Not Ethical
It is true that buying a homework assignment via the websites is not illegal. Some may argue that it is not even plagiarism, because you write an original work rather than copy it from someone else. But universities have strict rules against the sale of academic writing, as it is pure cheating.
You May Get Caught
Universities have become savvy to plagiarism and cheating in all its various forms. The consequences can be severe. You may gain a failing grade. Even worse, you may be barred from your degree if it is discovered that you have cheated. Is it really worth that risk?
You Won't Really Learn
The instructors always assign the homework for a reason. It is important that you do your best to handle it on your own, as well as gain some learning experience.
You May Have More Trouble Later on
If this assignment is a prerequisite for the future coursework, you may lead yourself to the real problem later. If you are caught on cheating, you have to try hard for the next time to prove that your piece is really your own study.
The Cost Can Add up
The first order of a paid assignment can seem cheap. But if you continue down this route, you will be throwing more and more money away. It's better to buy something reasonable for yourself, isn't it?