Despite some people may consider leadership studies as an easy discipline, it is, actually, quite complex and is often mistaken for management. Therefore, in order to get the highest grade in this subject, it is crucial to know what exactly a leadership term paper needs to include and avoid. In particular, there is a range of topics that are typical for a usual leadership term paper and being familiar with this list and some other fundamental guidelines is a guarantee for getting a good grade.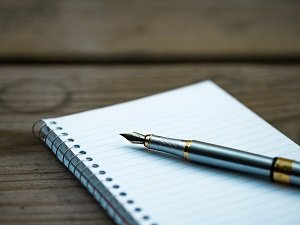 As a matter of fact, leadership is a part of any interaction between people. Thus, throughout the life, an individual faces either the responsibility to manage a team at school or a workplace, or be a part of it and report to a leader. However, not always such involvement can appear to be successful, as simply telling others what to do is not what makes one a leader. Thus, when writing a leadership term paper, it is important to remember that the process of guiding a group of people requires different aspects to be taken into account.
Interestingly, each of these points can become a separate topic for a leadership term paper. These include:
essential skills for leadership;
the role of a leader for the team's success;
leadership styles and theories;
leadership behaviors;
the importance of leader's personal self-development;
types and theories of motivation to use;
leadership in a particular environment (e.g. at school, work, in a sports team, etc.);
the key differences between a manager and a leader;
the role of gender and/or age in leadership;
common mistakes that leaders make;
challenges that a leader may face.
However, choosing a topic of the paper is only the first step. Having done that, it is crucial to start with doing research on the subject that implies looking for reliable references, which are no older than five years, browsing them, and taking notes. This is to be followed by creating a rough outline of the paper and, then, organizing the gathered information into a draft. Thus, the topic needs to be covered enough for the paper to be informative but the essay should not be too brief and shallow. In addition, it is a necessity to stick to a particular point of view throughout the entire work so that the arguments support each other; although, an opposite point of view can be included for emphasizing the strength of the chosen perspective.
With a written draft, it is possible to start working on the term paper itself. Importantly, the paper needs to be structured and well-organized that requires including an introduction, several properly divided body paragraphs, and a conclusion. The good idea is to start the paper with providing a general overview of what leadership implies as a science and in life and include a clear thesis afterward. Then, using the notes from references as supporting arguments to leading points contributes to the quality of the essay as opposed to using own assumptions and opinions. Equally important, the conclusion needs to summarize the paper and not include any new information. When finished, proofreading the paper is essential, as well as it is possible to add transition words and phrases so that the text is coherent and captivating. 
References:
Alghazo, A. & Al-Anazi, M. (2016). The Impact of Leadership Style on Employee's Motivation. International Journal Of Economics And Business Administration, 2(5), 37-44.
Gentry, W., Eckert, R., Stawiski, S., & Zhao, S. (2016). The Challenges Leaders Face Around the World. More Similar than Different.
Groysberg, B. (2013). GENDER DIFFERENCES IN LEADERSHIP STYLES AND THE IMPACT WITHIN CORPORATE BOARDS.
Popovici, V. (2012). SIMILARITIES AND DIFFERENCES BETWEEN MANAGEMENT AND LEADERSHIP. Annals Of The "Constantin Brâncuşi" University Of Târgu Jiu, Economy Series(2), 126-135.
Sharma, M. & Jain, S. (2013). Leadership Management: Principles, Models and Theories. Global Journal Of Management And Business Studies, 3(3), 309-318.