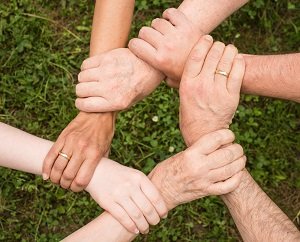 The word 'family' carries different meanings for everyone who faces it. In general, it is a social group of people who are related to each other. Students can be asked to write an essay on various family topics. One of them is assigned to you during a term or at its end?
The essay should focus on a full understanding of a topic. Using quotes about a family can make your essay persuasive and credible. The following conditions are very favourable for quoting:
The words cited should be powerful or memorable.
The words are credible when they are given from an authoritative source.
The quotes stir up the further analysis.
What Quotations Are Powerful and Memorable?
All the given quotes correspond to every condition above mentioned and can be inspirational for you to write a brilliant essay. Let's look at them immediately.
What to Do After I Find Good Quotes?
Using quotations is an effective strategy if you want your essay to look profound and alive. However, many students overuse direct quotations in their essays. What is an outcome of doing it? There is no original idea formulated in your own words. It can disappoint your educators as the majority of your paper should still be based on your own arguments. Try to create a well-balanced paper – a direct quote, paraphrasing, summarizing, statistical data and so on.
Know how to cite quotes correctly to avoid plagiarism scandals at your college or university. If you use someone's words but don't refer to an author, that is considered plagiarism. Different formatting styles (MLA, APA, etc.) have some peculiarities in citations. Below there are basic guidelines that will help you to quote like a pro.
Quotations Formatted in MLA
MLA (Modern Language Association) is a formatting style that requires you to cite the author and specific page of a citation within round brackets, for example, (Hodges 56) or (Clarke, Owen, and Kamoe 20). At the end of your essay, there should be a part called Works Cited that includes a complete reference to a source.
Short quotations (4 lines or fewer if it is a prose, or 3 lines if it is a verse) are enclosed with double quotation marks;
Long quotations start on a new line indented ½ inch from the left margin.
Quotations Formatted in APA
APA (American Psychological Association) is a formatting style that requires you to include the author's last name, the year of publication and the page number, for example, (Jones, 1998, p.199). Then, provide the whole information about a source in the Reference List that appears at the end of the paper. Like in MLA formatting, there are short (under 40 words) and long (40 words or longer) quotations in APA that are formatted in the same way.
Packing your paper with citations will definitely strengthen your essay, especially if you cite them effectively and correctly according to the editorial standards. Remember quotations used ineffectively and incorrectly can spoil your paper. If you doubt in using any given quote, rely on our academic professional writers who will do it for your essay better like nobody else. Just contact us 24/7 to make use of our service.