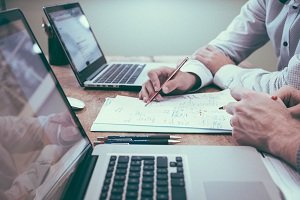 Writing reports of any kind could be a pretty boring thing to do for students. However, this assignment will be able to train students' attention to details, their ability to comply with the rigid structure, describe events logically and chronologically, and provide the right evidence to strengthen their point or support their arguments. A non-conformance report belongs to standard reports that are widely used in organizational work, in audit, quality control, and other areas. For students, non-conformance report writing skills can come in handy when performing audits or reviews in general.
To define a non-conformance report, we will consider the term "non-conformance" first. Also called non-compliance, it refers to any divergence from the predefined and/or previously arranged guidelines, standards, norms, or policies on practice. A non-conformance can be detected in the course of any review of the work process, for instance, during a quality audit. Respectively, a non-conformance report is a document in which such non-conformance is clearly identified and stated. The purpose of this report is to define the problem in such a way that will result in a corrective action taken by an organization's management.
Further on, we will provide you with a non-conformance report example structure. Note that there is a different structure of non-conformance reports for every sphere of professional activity. Unless you want to come up with a template in each sphere where you will be required to write a non-conformance report, you can benefit from a general structure outline. So, below is the most common structure on which you can rely if you want to create a credible and valid non-conformance report.
A typical non-conformance report should include the following elements:
Details. Here should stand a report number, date and time of both when the non-conformance occurred and when the report was written, name of the report's author, and also the person in charge (who will be responsible for taking actions in accordance with the report).
Non-conformance. A general outline of non-conformance or its detailed description should follow the introductory details. The answers should be given to the following questions: What happened and when? How did it happen? Who was involved? Why did it happen? The description should be provided in a chronological order. A general piece of advice would be to make it as detailed as possible.
Cause of non-conformance. You should provide explanation why a situation falls under non-conformance. What regulations and policies did a particular situation fail to comply with? Here should be a reference to standards, norms, policies, or procedures that were violated in the course of the particular event.
Evidence. Here, everything should be mentioned that can be drawn as evidence to support the non-conformance. Physical evidence of any sort would fit here. The absence of such evidence will weaken the report.
Impact assessment. What did the non-conformance result in? Was there any damage done to equipment, employees, client, or client's reputation? If possible, provide concrete figures which will help to clearly understand the impact of the non-conformance.
Actions taken. Were any preventive actions taken by the management in respect to the situation of non-conformance? How will the management try to resolve the problem? If the corrective action takes place, the disposition is marked as closed.
Non-conformance can occur in almost every area of one's professional life. If such situations take place, there is a need to take corrective actions in order to avoid further damages and losses. A well-crafted non-conformance report could help the issuer initiate corrective actions in a timely manner. While drafting a non-conformance report from the start can take too much time, one would find it helpful to use universal non-conformance report structure templates, one of which is presented above.