Each student will have to pass exams to prove that he or she has fully developed the learning skills and show the highest level of comprehension of all the subjects that were taught at school, college and/or university. There are several types of exams. One of such is an essay exam.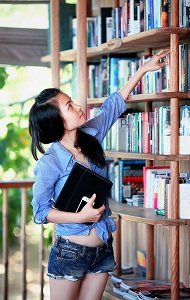 Nonetheless, one should make allowances for all peculiarities. The slightest details are capable of making the greatest difference. Accordingly, it is advised by teachers and professors to figure out all necessities associated with the correct and effective preparation for the essay exam.
What You Should Always Remember
You will have to take into account several crucial facts that can help with the preparation for the essays exams. These are:
Make a strategy. First of all, you should stick to a definite strategy, which is supposed to include all important peculiarities associated with your future exam. These should be the matter of time, possible questions, and complications, the repetition of the studied material, the practice of your writing skills and other essentials.
Predict possible questions. Your exam will be dependent on the materials you have been learning during the semester. Accordingly, you should make up a list of the questions that could be likely asked at the exam.
Reread the material. In order to reinforce yourself, you should repeat the studied subjects. You should have a proper command of the materials to produce effective papers.
Practice your skills. You should work out your writing skills so that you were "in shape" when the exam comes. You aren't obliged to write the entire essays. Practice different parts of the essay. For instance, you may write a thesis today and practice the introductory part the other day. Write strategically and develop each section of a standard 5-paragraph essay.
Analyze direction words. You ought to constantly keep in mind that there are various types of essays. Each will have its peculiarities. Your main purpose is to answer the main questions. You can identify them with the help of keywords. Understanding these leading words, you will know how to build your strategy when outlining your assignment.
Manage your time. Each student should control time properly. Develop a time budget, so that you would be able to perform the task before the end of the deadline. Set up a timer and see how quickly you perform each paragraph. Probably, you will require other techniques to write them faster.
Memorize these crucial points! Using them, you will easily prepare for the essay exam and will avoid a lot of unneeded stress, which will help you to gain high grades.