Basically, the 6th grade essay example is an essay which is written by sixth-grade students in their first year of the secondary education. To be more accurate, such essay should represent the ideas of eleven years old children. As well as the classic college essay it has an introduction, three body paragraphs, and conclusion. The introduction of each written work should have a clear thesis statement or argument. Likewise, it must be logically complete and express a specific idea.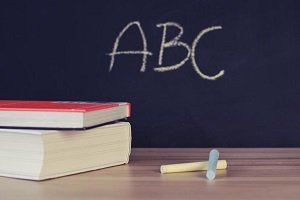 I study in one of the best schools in Princeton. I enjoy my time spent in school because of my friends, teachers, and different interesting activities. Like every pupil, sometimes I do not have time to prepare all the needed homework, but still I try to do everything possible to make my parents proud of me. In addition, I understand that the received knowledge and practical skills will come useful for me in future.
My school is located on the outskirts of the city, and it is possible to see a small but very beautiful park from the class windows. There are a lot of big old trees around the school. Every time when the autumn comes, the road to school is covered with bright fallen leaves. Our school is large and bright. Teachers are doing everything to make rooms nice and cozy, and we are happy to help them in this. All the students do their best to maintain the cleanliness and order in the rooms. In addition, there is a library at our school, a cozy canteen, and a beautiful auditorium. Of course, a favorite place for many students is the sports hall with different sports equipment. It has a lot of free space to play our favorite games during the physical education classes.
Also, I want to talk about our teachers. Sometimes it seems that they are very strict with us, but in spite of this, we have a great respect for them. They are fair and wise, and we can totally rely on them if we need some advice or help. Our teachers do their best in order to give us necessary knowledge in an interesting way. When I was younger, our lessons in primary school were mostly about games and interactive activities. Now we are engaged in more serious things like math, history and linguistics.
I have a lot of friends at school and all of them are very positive and kind. When I had my birthday party two months ago, I asked my parents to invite my classmates. I was so happy to celebrate my eleventh birthday with my close friends. Moreover, my friends usually invite me to celebrate their birthdays with them, and I like picking special presents. My best school friend is Kate. Even if we have a row, the next day we usually make it up. This is because we are true friends and we are bound by the common interests.
To sum up, at the current moment school is an important stage of my life. It is known that every great thing starts with small steps. Little sprout becomes a big tree, brook flows into the river, the words turn into sentences and big novels. Children begin to experience adult life in the school. That is why I appreciate my school, and even after many years, I will remember it with warmth and gratitude.
References
Aczel, R. (1998). How to write an essay. Stuttgart: Klett.
Harms, M. (2003). How to Write a Thesis. Physiotherapy, 89(9), 563. http://dx.doi.org/10.1016/s0031-9406(05)60184-8
Macceca, S. (2007). Traits of good writing grade 6. S.l.: Shell Education.
Minden, C. & Roth, K. (2013). How to write an essay. Ann Arbor, Mich.: Cherry Lake Pub.
Scanlon, L. (2015). My school: Listening to parents, teachers and students from a disadvantaged educational setting. Abingdon: Routledge.