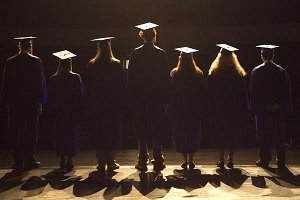 Nowadays, everyone is telling you how important the academic success is for each individual, who wishes to achieve success in his or her life. Government successfully implements a great variety of educational policies in order to ensure that every community is provided with high quality education. Today academic has a lot of crucial components to form an exceptional individual in character, knowledge, sport, discipline and many more. The highest level of academic education will guarantee happiness and professional success in life. But the question is – does academic success really guarantee a successful life?
YES. The individual with excellent academic background is easy to get a good career. What is more, he or she is also more likely to have a great salary when demonstrating a high level of education such as Master, Degree, Diploma or PhD. Besides, academically successful person can improve the living standards with a lot of money he or she gets as well as enjoy favourite activities like travelling or shopping.
NO. The situation of the recent years has been focused on the economic downturn. As a result, a lot of professional experts tend to lose their highly paid positions. This proves that academic success and a bunch of obtained qualifications never guarantee that you will keep your position for ever. It is also highly crucial to be able to collaborate with the other individuals as well as improve your communication skills. Experience and attitude are far more important than college or university success.
YES. Due to the academic success, we have an opportunity to increase the status of our self. Besides, a highly successful person will be also honored by the representatives of the community. What is more, academic success will make an individual entrusted by the society to be a leader in a meeting, activity or any program. And finally, the person with excellent academic background is able to make the right decisions as well as control these very decisions. This, in turn, will enable one to increase the level of self-confidence. This is because the person must have enough courage and confidence in leading the community.
NO. What each of us is in need of for success is a very philosophical problem. Tastes differ, as well as people and their needs and values. People have different criteria for success. While some may give their careers the highest priority, the others put their families first. In other words, academic success will never teach you how become a good person or how to have solid relationship with the members of your family. A truly successful life has many different components that one cannot examine or measure.
Basically, the answer is both yes and no. It all depends on your career goals and personal values. For some people academic success doesn't matter at all, because they chose particular field of work which is not connected to their academic experience. For other people academic success means certain career opportunities and therefore they try to study as good as possible.
This tips has been written by WorldEssays.com writers.