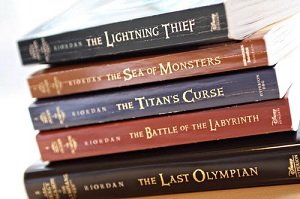 There are times when you wish to spend a cold and rainy autumn evening with a cup of your favorite cappuccino and the good old book. Although we live in a computerized world, we need to turn the printed pages from time to time in order to meet our old friends created by our favorite authors. And certainly there are some book characters that make our hearts beat faster. Who are they and why do we love them and forgive even the most visible imperfections?
Humbert Humbert from Nabokov's "Lolita"
Why not? Humbert Humbert is the character, who actually makes the famous "Lolita" a genuine masterpiece! After all, this man is a real sexual predator, who, as a talented narrator, is also vile and fascinating at the same time. Even though the reader is repulsed by his devious crimes and immoral machinations, Humbert Humbert's quirky romanticization and perverse self-justifications for fragile Lolita never stop intriguing and attracting us. That is a real reason why it is so hard to never peek inside the inner mind of such a loathsome man!
Aragorn from "The Lord of the Rings"
An ultimate dark, tall, mysterious, rugged and brave warrior. On his long lasting journey to claim his right for the Gondor throne, Aragorn proves to be a modest and faithful leader. For teenage girls, who are passionate about a silent and strong type of a man, Aragorn is the number one choice! Not to mention that Aragorn actually looks stunning even when he gets dirty that the fan girls do not even mind the long pauses between showers.
Levi from "Fangirl"
Perhaps, this guy hasn't been on your radar yet, but things will change once you dive into the world of "Fangirl". The book follows Cath, a girl who is swept up in the imaginary universe of her favorite fantasy series and a smart boy, who is willing to accept Cath together with her oddness. Levi is the kind of a boy a girl can only dream about. Being open-minded, honest and a little bit goofy, Levi has chances to become your favorite fictional boyfriend.
Matilda from "Matilda"
The readers have always been charmed by the girl's ability to overcome adversity through reading the books. But what is more important, little and fascinating Matilda taught herself telekinesis and played with people around in the most hilarious ways!
Lisbeth Salander from "The Girl with the Dragon Tattoo"
Some of "The Girl with the Dragon Tattoo" fans tend to say that Salander has a truly fierce moral code they have ever spotted on TV or in books. The girl lives in accordance with her own solid rules and never betrays what she believes in. Why do we love Lisbeth? She understands herself in a certain way that not everyone does and is never afraid to take charge!
This article has been written by WorldEssays.com writers.