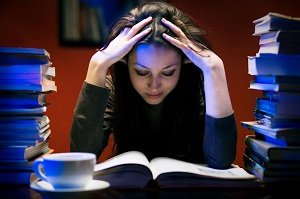 Well done! You have finally got into the university of your dreams and have chosen a scope of the subjects you wish to master. New friends, new information and … new essays. So, you have been assigned with the task to complete your first essay and you have not the slightest idea of what you're going to write about and how.
Below we provide you with hot tips on how to accomplish your very first essay. Make certain to read through all the points and apply each of them to your personal topic.
Start your project by researching the topic assigned to you by the university tutor. It is time to make yourself an expert! Feel free to browse the web, the academic databases and the local library. Make sure to take notes in the process of research and immerse yourself in the most catching words of the famous thinkers.
Analysis. Now that you can boast of having an excellent knowledge base, a full scope of arguments and resources, it's time to start analyzing what you've just read. It is recommended to highlight the claims, put down all the reasons and solid evidence. Are you seeing particular weaknesses of logic? Write them down together with strengths.
Brainstorming & Thesis Writing. Your project will need a proper insight, made on your own. Ask yourself a bunch of questions and provide full answers for them. Take a pen in your hand and put it aside only when you're done with a dozen of questions. Your thesis will be the key point of your project and will look like a concise sentence that informs your target reader regarding where you are going.
Outline. Make a little sketch for your essay before you dive into the writing process. One-line sentences are enough to describe the paragraphs. Play with the content order and build up the solid structure for your argument.
Introductive Section. Here's when the author sits down and starts writing the letter. The introductive section must hook your reader's attention and lead him directly to your thesis.
No matter how many paragraphs you are going to provide within your university project, make sure to focus each of them on a single thought that backs up your core essay idea. Start paragraphs with attractive topic sentences, provide strong support for the assertions, and explain your ideas in the most comprehensible and sensible way. No need to speak to your reader as if he is Einstein or Dali! Imagine you have a pleasant conversation with a mere mortal, who is sitting right in front of you.
It is highly recommended to exit your essay with grace! Make a short wrap-up sentence and add a memorable thought to leave your reader excited about your twist of logic.