Writing an accurate and high-quality business report is a crucial skill for every person who works within a business environment or aspires to start an entrepreneurial activity. In general, a business report structure example is a sample of a critical and structured overview of some business-related event. In addition, business report structure example includes a list of decisions regarding a business problem or conduction of a profound investigation of some challenges a company can face in the future. Moreover, an awareness of the business report structure example and ways of such a paper composition are important qualifications for students. The point is that proficiency in this type of business correspondence enables students to gain substantial background knowledge of documents preparation within business domain and successfully employ it in practice.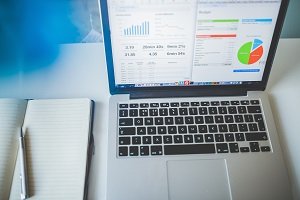 In fact, regardless of the variety of business reports in their topicality and main issues of concern, such official documents have a particular structure that should be considered in the course of their preparation and official submission. The list of primary structural elements of the business reports includes:
a title and a table of contents;
an introduction, in which company's background, as well as the main issues the report addresses, are briefly analyzed;
a discussion, being a part where all important information is substantiated. This structural part can have several subheadings or be divided into some subtopics that are either included in one chapter or represented as separate sections. It can vary in titles, depending on the theme of the report;
a summary that highlights the main ideas of the report;
an additional information, including such visual data as tables, graphs, and financial spreadsheets. This structural element is peculiar to a major part of business reports; however, its presentation in the form of a separate chapter is not necessary as such data can be included in the discussion section.
Annual Report of InterContinental Hotels Group
Introduction
InterContinental Hotels Group is one of the global leaders in hotel and restaurant business that has affiliations in more than 100 countries worldwide. Having both fully owned and franchised facilities, InterContinental Hotels Group adheres to a local management strategy, trying to accustom its services to the peculiarities of different residential areas. The corporation has a definite aim to provide every customer with the best service that will fully comply with his or her personal preferences and expectations.
Group Financial Statements
Company's financial statements are submitted by the Directors of all affiliations at the end of a fiscal year, being publicly revealed with the consideration of all disclosure transparency rules. All findings are based on the analysis of the following indicators: group income statement, statement of changes in equity, statement of financial position, and statement of cash flows. The results of Groups' financial statements denote that the company holds a significant market share within hotel and restaurant business worldwide and represents a stable economic growth.
Summary
According to the report analysis, the main risks regarding InterContinental Hotels Group's operation relate to such issues as significant dependence on external stakeholders, a tough and continuously increasing market competition, and changing conditions that define the main rules for franchise agreements. The forward-looking statements of the Group presuppose the orientation on a potential expansion of its affiliations network worldwide and a prompt achievement of a higher level of compliance with the societal expectations in different countries, regardless of their economic, political, or cultural peculiarities.
References
Annual report (2016). InterContinental Hotels Group. Retrieved 30 June 2017, from https://www.ihgplc.com/investors/annual-report
2016 Annual report and interactive annual report (2016). AnnualReports. Retrieved 30 June 2017, from http://www.annualreports.com/Company/intercontinental-hotels-group-plc
InterContinental Hotels (2016). The Guardian. Retrieved 30 June 2017, from https://www.theguardian.com/business/intercontinentalhotelsgroup
InterContinental Hotels Group PLC ADR (2017). The Wall Street Journal. Retrieved 30 June 2017, from http://quotes.wsj.com/IHG/financials
Revenue of the InterContinental Hotels Group (IHG) from 2007 to 2016. (2016). The Statistics Portal. Retrieved 30 June 2017, from https://www.statista.com/statistics/273254/revenue-of-the-intercontinental-hotels-group/