To begin with, it is widely known that an ability to persuade and clearly explain one's opinion supporting it with valid arguments is a prerequisite for giving a successful speech. Leaders and businesspersons require those skills for numerous episodes in their professional performance, but sometimes, it may appear to be notably complicated to incorporate them into rhetoric. Therefore, business speech examples are very helpful for preparing to such a responsible task. Business speech examples include several of the most significant speeches given by the world-famous businesspersons and highlight the main characteristics of them that one can use as guidelines for his or her performance.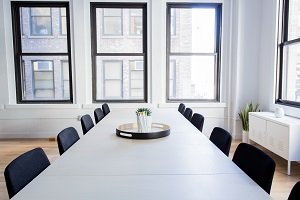 First of all, the speech that should surely be taken into consideration by a person who is eager to develop an outstanding piece of talking is the Elon Musk's one. In this rhetoric, he tells about the secret of his great success. The businessman and innovator sincerely and openly speaks about his personal rules and standards of work that helped him to reach such great results. From this piece, one can learn that an effective and persuasive speech should be genuine, and a speaker should be eager to share his or her experience with the audience.
The next great rhetorical piece that can be used as an example for one's speech is Mark Zuckerberg's 2017 commencement address at Harvard University. This performance is to the great extent similar to the previously mentioned one as it is also based on the speaker's personal experience. Nonetheless, it also has several significant distinctive characteristics such as the humorist appeal of the speech and Zuckerberg's ironic attitude to himself and his path to success. Such approach also appears as extremely effective due to the fact that jokes and fun stories about speaker's personal experience that sometimes, even seem absurd, engage the audience in the speech and make them see the speaker as someone who is not much different from them; therefore, the public sympathizes him/her and perceives the information fully and freely.
Finally, the third outstanding business speech example is Bill and Melinda Gates' 2014 Stanford Commencement Address. This piece is distinctive from the previous two due to several reasons, and the most obvious of them is the fact that there are two equal speakers that share the stage and the responsibility for their words. Both of them have different appeals as Bill is more measured and precise talking mainly about the facts while Melinda chose another approach to the audience and focused on the emotions and real-life situations. The combination of these manners created an extremely effective business rhetorical piece and displayed that a successful speaker should incorporate both of these methods in his or her performance.
All things considered, after examining and analyzing the listed examples of the successful business speeches, one can conclude that there are such key characteristics of an outstanding business rhetorical performance:
it is based on speaker's personal experience;
it is not too serious and includes humorist appeal displayed in jokes and irony;
a speaker is sincere and eager to share his/her personal experience with the audience;
a speaker is not distant from the audience, and his or her speech includes points that listeners can relate to;
a speech combines both fact-based and emotional appeals.
Referenes
Bill and Melinda Gates' 2014 Stanford Commencement Address. (2014). YouTube. Retrieved 26 June 2017, from https://www.youtube.com/watch?v=wug9n5Atk8c
Elon Musk Incredible Speech. (2014). YouTube. Retrieved 26 June 2017, from https://www.youtube.com/watch?v=QygpaIJclm4
Facebook Founder Mark Zuckerberg Commencement Address. (2017). YouTube. Retrieved 26 June 2017, from https://www.youtube.com/watch?v=BmYv8XGl-YU