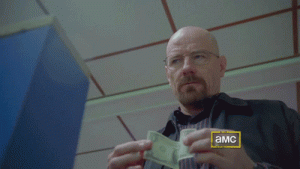 There is a huge problem in the US with the tuition costs. And it's not a secret that far from all students and their families can afford higher education. Fortunately, there are always ways to get some financial support and avoid plunging into debts. Before you apply to a college, you should know the tips for getting college financial aid. Below are the 4 most useful ones.
1. Apply for All Kinds of Aids You Can Find
You should know that there is the FAFSA (Free Application for Federal Student Aid). By completing it, you might be qualified for a significant amount of money to cover your tuition costs. Just go to their website and fill out the application.
Apart from FAFSA, there are numerous types of aid offered by colleges. These are often donations from alumni and partners. Be sure to search your college website or ask around if you could get this kind of aid as well. Even if the aid is only a couple of hundred dollars, you could use it to pay for study materials.
Moreover, many schools offer aids to students who help raising their profile. You can study the school's policy and see what they can offer you in exchange for a particular contribution from your side. Not only your academic score might matter, but also other curricular and extracurricular activities that you are engaging with.
2. Send Your Application on Time
You should familiarize yourself with the deadlines for submitting financial aid applications and send yours as early as possible. Being among the first applicants might improve your chances to get your aid. Be also aware of the fact that different types of programs have different deadlines, so check every one you are applying for carefully. An early bird gets the worm — that saying is always true.
3. Try to Reduce Your Income
That is probably the most complicated step to do, but it's one of the essential life hacks to know. The formulas for deciding if a person qualifies for the aid are often the same: the greater your family's income, the less likely you are to get the support, even if your family is far from rich. So, when you are applying to a college, be sure that your family doesn't sell any pricey assets, so that the overall capital gains are not increased.
4. It's Never Late to Ask for More Financial Aid
As we have already written, it is okay to apply for multiple types of financial aid, including FAFSA, scholarship programs, or even tax benefits. If you haven't received the necessary amount this year, then you can and should try again next year. Moreover, you can ask for a review of your application whenever your family circumstances change, especially financially. Sometimes, it is possible to provide your college with reasons why FAFSA has overestimated the affordability of your study for you. In that case, you might be eligible for an additional financial aid. Alternatively, you have the right to write a letter of appeal to have the aid sum reviewed. You can even set a personal appointment with an aid counselor.
When you are willing to get a higher education, a college financial aid of any sort would be a great advantage. Of course, the larger the aid amount is, the better. If you don't think you could qualify for a significant sum, submit your application anyways. Early submission, having modest family income, and your persistence will always work for your benefit.
This article has been written by WorldEssays.com writers.