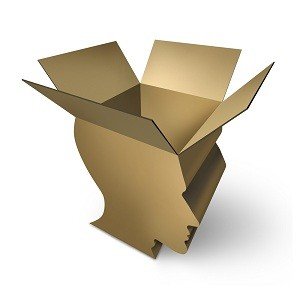 Thinking outside the box is one of the challenges that every university student is faced with. What is it about? First of all, creative thinking at school means approaching various problems in unusual and innovative ways; understanding your problems differently and conceptualizing you viewpoints in a way that you would never considered before.
Students are told here and there to "think outside the box", but the question is how to do that and is it actually possible? How can one develop the ability to deal with the process of education and various troubles in ways other than the ways people usually make use of? How can students cultivate the ability to take a different look at the things in life?
Here are the basic tips on how to beef up your unusual thinking skills. Make just a little effort to push your thinking up with no limits and the talents that you may develop in the process will definitely come in handy in the situation, when no one else can find the right solution.
Get into the Other Industry
Are you having a lazy week-end? Get up, take you coffee and go to the local library! Make sure to pick up some magazine that is in an industry other than the one you're studying. Or, as an alternative, you can take some books from the library and spend some time learning about how the things are going in the other industries. You will see that students in other areas face with the same scope of problems that are pretty similar to the ones that you have, but that they have invented a completely different way of handling them.
Surround Yourself with Creative Individuals
We all are social and you can't change it. In case you feel like thinking outside the box is a really tiresome task in your class, make sure to get into the community of people, who are as inspired as you are. Creativity will be on the highest level when you co-work with the individuals, who inspire the creativity in your soul. These people will give you the right perspective on your work and will help you develop your creative thinking.
Out of Your Comfort Zone – Out of "Normal"
Remember, every time you may be presenting your viewpoints, you may be considered outside of what is called "normal". This is just something that you have to keep in your mind when you are communicating with the other individuals, especially when the question is about the university life. The point is that sometimes the ideas that come outside of the box are not the ones that may be accepted by everyone. What is more, your ideas may even fail to work! But the thing is that it is OK! It is a natural part of the university life and you should not be afraid of thinking differently.
This article has been written by WorldEssays.com writers.