Extended definition essay example is a type of essay that provides a comprehensive explanation of a term. Thus, while specific objects may be defined easily and have a single meaning, there are abstract terms that require a wider description. Such essay helps to understand various aspects of a particular term and consider them within examples that are simple and actual, such as the ones from an everyday life perspective. Extended definition essay example must also introduce a person's point of view on a chosen term followed by a detailed description of its use, structure, and function.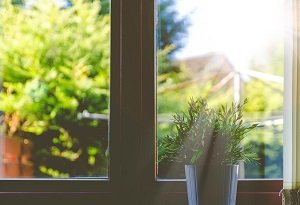 Home
While going through happy and tough moments of life, a person decides on what situations he or she feels the most joyful in. Thus, in case of trouble, everyone tends to look for the support of a close person. In the meantime, some people may feel better being alone and not sharing their thoughts. In any of the cases, every person has an own way of overcoming negative moments by being with family, lonely, at work, or distracting themselves in other ways. Thus, as soon as one finds a way to feel comfortable and hopeful for a better outcome despite all the problems, the person finds a home.
Home, initially, is defined as a dwelling of a person. Such description includes not only the actual building, but also its people or one's family, both interior and exterior, the atmosphere, and the feelings that arise when thinking about home. However, every individual, at some point in life, comes to realize that there is much more behind the term than simply a place to live or the memories created there. In fact, it is rather a house that implies such things. Thus, it is important not to confuse the two terms, as a home has a much deeper meaning than a house.
In particular, if a house is an actual possession, one's home is something to own when possessing nothing, that is, being materially poor. From a different perspective, a house is a building for living while a home may be both materialistic and abstract and may mean:
a place;
an environment;
a season or time of the day;
people;
a hobby;
a state of mind.
In other words, being surrounded with pleasant people, doing favorite job, spending time in a comfortable place at the right time, taking care of somebody or being taken care of, eating a delicious meal – all of these things are home, as they provoke that warm feeling inside one's heart, or else, a sense of belonging. Hence, a home is intangible.
Interestingly, as a house is a physical object, there cannot be enough space for an endless number of people to fit in, no matter how big the house is. A home, by contrast, is always open to new experiences and memories that help complement the perfectly comforting state of both mind and soul. As time passes, a person tends to change, and it involves the change of his or her priorities, interests, and habits. For example, in adulthood, it is more likely for one to consider a house with the family to be a home, while those who are younger may have a great variety of things that comfort them.
While the majority of people have a house since being born, few of them manage to acquire a home throughout the life, with only several succeeding in keeping it present in life. In some cases, however, an individual may not manage to realize the presence of a home in his or her life, but one will never doubt when admitting to owning a home in the case of having found one.