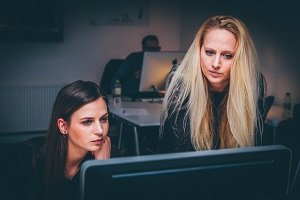 Reading an essay that someone else has written and done well can really charge you with inspiration to write your own masterpiece. It does not mean cheating or plagiarizing. The main aim of such a reading is to get more information on the topic and to learn how to organize the paper properly.
Just a glimpse at a well-written essay can really help you craft a good one on your own. What sources are there for free essays for students?
Online Libraries
Online libraries such as World Public Library have entire collections of instructional books with example essays. You can search for a book with any keywords you like. When the titles pop up, scroll through them to find exactly what you are looking for. You will most likely find books similar to high school and college writing textbooks. You can either choose to download the book if you plan to read it immediately, or you can click 'Add to Book Shelf' to view it later.
Close People
You will not find better sources to get free essays for high school students than older siblings and friends – especially, if you are writing for the same teacher. You can get some hints on how the teacher grades, what he or she considers as the major points, and what things he or she really likes. You may also pick up some formatting tips, since you have an actual person to ask.
Study Guides
A study guide like this one will provide you with tips for writing essays and examples of student essays in response to certain prompts. The more prompts you see and think about, the more prepared you will be to write on the topic that comes up. It also discusses techniques for college board essays and gives example prompts.
Websites
Websites, intending to sell or give away papers for use, are good sources of free essay papers for college. NetEssays.net is one of the valuable websites that has thousands of titles. Some of the essays are very good, and some of them are not so good, but this is an excellent place to start if you do not have a topic yet. Type in an author's name or a historical event, and you will see papers that other people have written in that field with specific titles that may help you narrow down your own paper.
What Is the Bottom Line?
In the same way that a good essay can show you what to do, a poorly written essay can help you avoid the same mistakes. You may see both good and bad elements, while looking through an example essay.
You should never take someone else's work and pass it off as your own; however, there is value in seeing as many writing and organizational styles as possible. Over time, you will absorb all these different essays and end up with a writing style that is all your own one.