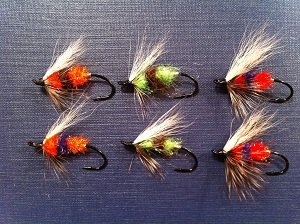 Try to recall the times when a piece of writing made a strong impression on you. Maybe it was something that caught your attention from the start? Maybe it was a random book that you took from a shelf, and, as you opened it, the very first sentence glued you to its contents?
In order for your essay to be interesting, you need to start it with a hook. It should be contained in your very first paragraphs. Normally, the hook should be implemented in the introduction, or even stand before it. The earlier you grab your reader's attention, the bigger you chance is to get him or her read till the end. So, what types of hooks can you use in your college papers?
Start Your Essay by Painting a Scene
There are different types of information that people consume, and the visual one is the most common. Let your audience imagine the setting along with you. You can be absolutely creative here, but your main task is to make it vivid. At the beginning of this article, we have provided a sample scene, but you can do better by using your imagination. Just remember that the introductory scene in really good papers doesn't take much of the space.
Give Your Readers a Metaphor in the First Paragraph
Metaphors are nice. Just like scenes, they are vivid and descriptive. Compare things, ideas, or situations one with another in your introduction. You can brainstorm for this purpose or ask around your friends for ideas and associations.
Ask a Question in the Beginning
Let your introductory sentences be interrogative ones. When you ask a question, the reader has an urge to answer it. It can also be a rhetorical one. The main idea here is not to get an immediate answer, but to make the readers think.
Start Your Paper with a Quote
A good way to catch your potential readers' attention is by inserting a quote at the beginning. It can be a quotation from literature. In this case, you should pick something thought-invoking or simply catchy. On the other hand, your quotation doesn't have to be from a book by a classic writer. It might also be a saying by any famous person you and your audience know. If you want to use words by someone with whom your readers are unfamiliar, make sure it is really great.
Write an Anecdote in the Beginning
A story from your life about your own experience can entertain your audience as well as initiate the moment of trust. The truth is that everyone likes to share real-life stories and hear the interesting ones from others. It will also give some practical significance to your paper.
Provide an Interesting Fact in Your Introductory Statement
Surprise your readers with something they didn't know before. For this purpose, you can use statistics or findings from a research. Just look for something relevant to your topic. What's best, the statistics might serve as a sneak peak of your essay. When readers see numbers, they probably will look for an explanation or more details and will continue reading your paper.
Good essays always start with hooks that make your readers attached to your text from the very first sentences till the end. There are a great number of different ideas for an effective introduction. In the article, we have provided just a few examples of how you can start your paper. Choose your tactics and watch as it leads your readers through the entire text. Let your essay, presentation, speech, or any other piece of information that you are trying to deliver to the audience have an attention-grabber in the beginning.
This article has been written by WorldEssays.com writers.