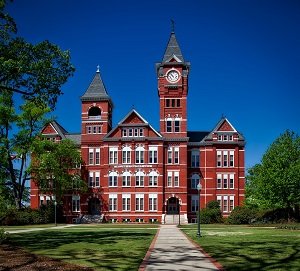 Each student knows how difficult it is to improve essay grade, especially if you have a set of bad habits. Dive deeper to identify a reason of failure and start refining your marks right now!
Figure Out What Doesn't Work
Provide research to emphasize your weak points. It is important to find a gap to successfully fulfill them. Identify whether these are lack of writing skills, poor grammar or weak vocabulary. Maybe, it is difficult for you to clearly present your ideas. Some students are struggling to prepare a draft and can't find useful sources for the topic. Also, if you write an essay in the last minute, you achieve low essay grades.
Try to have a meaningful conversation with your teacher and ask what you could do differently. Detailed analysis of mistakes will help you to prevent them in future.
Keep in mind that each student has the work style and you need to identify when and why you're productive. Follow your rhythm and do your best to reach your productivity peak. Maybe, you learn better with your peers, or you need a strong mentor to lead you in a process. On the other hand, you may need more freedom to overcome some challenges and get better grades.
Change Your Habits
First of all, capture useful information. Even if you have a lack of writing skills, an ability to find relevant material will make a difference. Keep in mind, that the sources need to be easy-to-understand. If the text is too complex for you, you can wrongly interpret it and bring misunderstanding to your assignment. So, look for high-quality articles, books, videos with simple conception and vocabulary. You may use references from these sources to add them to your work also. Nowadays, learners can apply online blogs and social media as resources. Bear in mind the rules for the citation, and you will get better essay grade.
The second good habit is taking notes. Especially, if you have a long assignment, you need briefly to notice why this idea is worth your attention. Try to write down the important ideas after the reading to use them in future. The good draft may serve as a valuable preparation for writing.
The third habit is planning. Emphasize key thoughts before you start writing. It is important because overloaded learners can easily lose a logical flow. And re-read your text next day with a fresh mind. It helps to eliminate rude mistakes and improve an essay.
If you have some concerns, ask your friends to read an essay. Gather their feedback, and you will get a better idea how and why edit a text.
A List of Useful Tools
When you're a junior in writing, and you need to improve your grammar skills as soon as you can, use online tools. Now, there are so many online helpers to refine a grammar.
ReadWriteThink allows thoughtfully covering different aspects of the English language and structure ideas. You may choose instruments from the list according to your level, preferences, and purposes.
Guide to Grammar and Writing fits those students who have additional time for lessons and desire to learn more.
Time for Writing serves in improving different aspects of writing: writing mechanics, writing sentences and paragraphs, etc.
In order to have better academic results, change your habits and focus on the learning style that brings you productivity in other areas. Also, helpful tools will teach you writing online and boost your grammar.