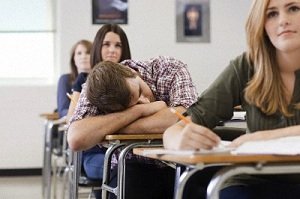 Teenage years are difficult and stressful for every person. After the calm and unclouded childhood, with no stresses and hurry, uncertain and changeable adolescence comes. Pace of life becomes absolutely different – if earlier children could sleep after lunch; they had no special tasks to perform and no goals to achieve; now everything is different. Teens usually have a lot of work to do: they go in for sport, study and communicate with their friends. They can try to perform some of these tasks late in the evening or at night. Young boys and girls like playing computer games, chatting with other people or talking on the phone after midnight. Usually, they spend a lot of time watching TV or listening to music and they have to do homework late at night. As for me, I like spending time by the computer, reading some interesting information or playing games. When I keep late hours, next day I feel tired, sleepy and I cannot hear and understand all of the information at school.
Good and quality rest at night is very important for our health and behavior. Lack of sleep can cause several emotional and behavior problems:
Mental well-being. Teenagers should sleep at least 9 hours every night. During sleep the body rests; all systems and parts of the body are being renovated, including the brain. Studies show that students who don't suffer from sleep disorders perform various educational and sporting tasks much more efficiently than sleep deprived students. In addition, scientists have proven that during sleep human brain keeps on processing the information received in the evening, and the person can memorize data better, that repeating it all night through.
Emotional and mood problems. Teens who don't sleep enough often feel angry, sad, depressed and stressed. During the lessons they can think only about the possibility to have some rest and to sleep. This is why their motivation can be worse than other students have.
Problems with the immune system. Without complete rest the body cannot regenerate its strength and the person can often catch diseases that could be avoided under normal conditions. As a result, frequent sick leaves cause problems in education and poor school results.
Weight control and metabolism. Sleep is necessary for proper metabolism. Teens can gain weight as a result of hormone disruption, because it affects appetite. Sleep deprived people can feel hungry more often than necessary. In addition, sleep is essential for growth, development, puberty and fertility.
Behavior problems. Sleep deprived teens are usually inattentive. Thus, they can get into trouble everywhere – at school, outdoors, on the way home, etc. It can be the reason of accidents or injuries. Moreover, these people cannot feel happy; they are often irritated and tired. They cannot get on with their parents and peers; their social interaction can be worse than of other students. Their behavior can be risky; they can be aggressive and impulsive because of moon swings. As a result these teens have problems making friends, feel lonely and depressed.
Multiple scientific studies show that sufficient amount of sleep is necessary for every adolescent. Lack of sleep can influence all sectors of our life such as health, school performance and emotional well-being. However, during teenage years we don't think about our health, sleep and calmness. We think that love and friendship are the most important things; we want to obtain a profession and to actualize ourselves. We go in for sports and we want to become champions. We don't want to waste precious hours on sleep. After all, we will be able to sleep enough when we will become seniors. Then we will have enough time and we will care for health.
This essay has been written by WorldEssays.com writers.