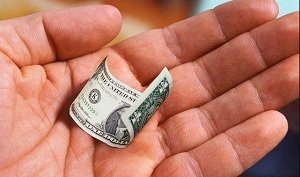 When it's time to think about how to stop inflation, one should take into account several important aspects. Of course, in case you have to deal with long-term investing, inflation may turn to be your biggest fear together with high sky taxes, costs and so on.
What polices should one take in order to reduce inflation?
Well, firstly, it is wage control. In case inflation is caused by the wage inflation, one can moderate inflation by limiting the wage growth. Due to lower wage growth one can take measures to reduce cost push inflation and, of course, to properly moderate demand pull inflation. At the same time, according to a wide range of recent investigations, it can be pretty difficult to keep inflation under control through incomes policies, especially in case the unions are really powerful.
Secondly, the inflation could be kept under control by means of the money supply. According to the monetarists' point of view, there is a solid connection between inflation and money supply. In case you can cope with the growth of the money supply, you will be definitely capable to bring inflation under control.
It is highly important to mention that monetarists would take into consideration deflationary fiscal policy (decreasing of the budget deficit), tightening monetary policy (higher interest rate) and control of finances that is conducted by the representatives of the government.
Nonetheless, when it comes down to practice, the connections between inflation and money supply is less solid.
As a rule, the cause behind the inflation is the constant uncompetitiveness in combination with the rising costs. By means of supply side polices one may push the economy and make it more competitive, and help out to moderate inflationary pressures. For instance, more flexible labor markets will help in the process of inflationary pressure reducing. On the other hand, supply side policies may require a long time period, and cannot deal with inflation, which is the result of the rising demand.
Well, what if you have to deal with the hyperinflation reducing?
In case the period of hyperinflation comes, one should remember that conventional policies won't be suitable in such case. All the expectations of the future inflation may be pretty difficult to change. When people have completely lost their solid confidence in a currency, it will be necessary to make use of a new currency (or introduce a new currency).
This essay has been written by WorldEssays.com writers.