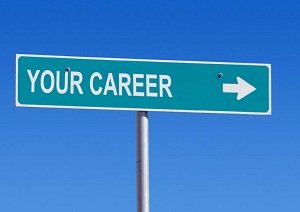 What are career goals? In order to make it clear, let's define the words "goals" and "career" as they are used in this context. It is important to mention that the definitions were taken from the Merriam-Webster dictionary.
So, a goal is the end on the way to which the every effort is directed, and a career is a profession for which an individual is educated and which is undertaken as a long-lasting calling.
Actually, when providing a clear definition for a career goal, you feel like you also want to point out the main steps an individual has to take in order to get closer to the desired profession. There are long-term and short-term career goals. We will put the long-term ones far behind and pay closer attention to the short-term career goals.
Short-term career goals are the achievements you are willing to reach in order to cope with your long-term career goals. In other words, short-term career goals are the tools you make use of to reach the "final destination". Perhaps, they do not cover getting a pay raise or a promotion, but they will definitely pave the straight way to that.
When one is willing to set up the short-term career goals, he should remember that:
– Short-term career goals shouldn't last more than 2 years.
In case a person is working on short-term goals for more than 2 years, it's time to stop and move on! Still, there are some exceptions (for instance, education).
– Education is only a tool.
Perhaps, the most important short-term goal in our life is the higher education. Getting the desired degree gives us an opportunity to get closer to the long-term career goals. Some individuals forget about it and spend many years in university, springing back from one academic program to the other.
– One should obtain skills that are related to the long-term career goals.
In case an individual is aware of your long-term goal, he should make certain to find the right way to gain precious experience in that particular area. This will provide him with a feeling for the job he's dealing with, which will look good on the resume.
– Connections are a must.
It is highly important to get in touch with the others who are occupied within the same field. In case a student attends seminars dedicated to his dream career, he has an opportunity to interact with the other students to get wide-network connections.
In times of good, students may find out whether his job is in demand. The economy may be in a downturn once the time to find the job comes. The person should have a plan for such situations in order to make sure the long-term career goals will be successfully reached!
This essay has been written by WorldEssays.com writers.