An autobiography essay is written to provide basic information about the individual in his or her own writing. The focus of the essay could be directed at any content, ranging from chronological development of your personality to the description of chosen solemn event that holds significance. The sample of autobiography essay below will provide a guide on how to cope with this particular task. Such type of work is usually required for high school assignments as well as applications to higher educational establishments or internships. In order to overcome the challenge of understanding the key points to describe, it would be helpful to evaluate the events that took place in your life and focus on the most vivid experiences that impacted your development and helped shape certain features of character.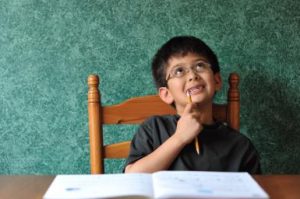 I have always considered my life to be an exciting journey that could be meaningful only if it is filled with happiness. Growing up as the only child in the family, I was always focused on my education and the variety of after – class activities that my mother considered to be beneficial for me. However, I have never understood such an approach, always complaining about the need to practice piano every day or to go to the dancing camps in the summer instead of spending my free time in front of the TV. I cannot say that my life so far has been simple or easy. Each day there was a new challenge that I had to face, never thinking about the need to relax or to go on a vacation to take my thoughts away from school. Even the annual summer vacations at the seaside or lake were considered as means of staying healthy rather than having fun.
However, over the years I understood the value of such intensive training during my childhood. My first adult experience in life was marked by becoming an international student and moving to the United States in order to enhance my education and prospects in life. There I lived with a host family with four children, which was different and unusual experience for me, as a single child, who always got all of the attention from parents. However, the relationships that I built with the new family were incredible, as people, who belong to an absolutely different culture, now have become the greatest support and inspiration for me in daily decisions. This experience have been the most crucial event that changed me and developed the features of the character that I have.
There is often a question that my friends ask in relation to the choices I have made in life. They ask whether I would change something if I had such an opportunity. I must say that the majority of them expect me to give a negative response with the claim that those choices made me who I am now. However, in reality I would want to change quite a few choices, seizing more opportunities than I have had, devoting more time to activities that I could have enjoyed and changing the attitude to novelties by being more positive about each activity. Life is exciting and filled with such a diversity of choices that it is often hard to concentrate on its positive aspects and maintain a strong spirit and a kind heart in relation to others. I am certain that there is much ahead and I can apply what I have learned so far to make the future spectacular.