A subjective essay is a paper that contains author's own opinion. A subjective essay does not contain a detailed investigation and is based on the opinion of the author, unlike an objective essay. This type of essay, as well as other types, consists of 3 basic parts that are the introduction, the main body, and the conclusion. It is a perfect kind of an essay for the expression of philosophical ideas. The paper might look like this if the theme of the essay would be "A Question of Taste".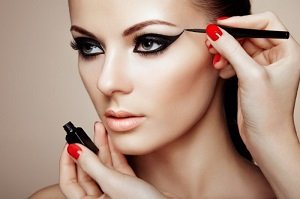 Everyone has his own opinion on the matter of fashion. Some people believe that fashion is something that is worth adhering to or even obeying. They carefully choose the clothes and the music they admire. Moreover, they buy fashion magazines and study the latest trends. It is vital to be aware of vogue and comply with the fashion for this type of people. Nevertheless, there is another type of people. They believe that fashion does not apply to their own lives. Fashion magazines are boring for them because they do not suit their personal interests and do not develop their intellect. Furthermore, they think that the vogue does not affect their life and they choose the clothes on their own. Most often this type of people thinks that people are chasing fashion and that such kind of behavior is unreasonable.
In my opinion, both sides are correct in part. I believe that it is important to follow the fashion because it makes the person connected with his/her own era and the culture which is crucial for self-representation. Nonetheless, it is right to have your own style rather than blindly believe the journals. There are several arguments in favor of the fact that both views are correct in part.
First of all, many people think that fashion does not affect them and they dress the way they want. It is not true because if that were the case, some people would have dressed in corsets and a crinoline. However, modern people prefer jeans and T-shirts instead of heavy dresses and tuxedos. Thereby, it is a fact that each of us relies on the experience of modern fashion each morning.
Furthermore, some people think that everyone has to follow the fashion. For some reason, it is an established opinion that "to be fashionable" means to dress up the same way as the models do. Nonetheless, this is not quite right. The fact is that fashion should be for us, not vice versa. Fashion magazines offer the public only what the society is willing to accept. Therefore, when a person buys a pink jersey, he/she makes it more fashionable without even realizing it.
Lastly, I would like to say that it is vital to find the golden mean in this matter. For a start, everyone should be aware that he/she impacts the vogue. People have to analyze the fashion trends and choose the ones that suit them. Last but not least, it is important to remember that to be fashionable means to be attractive and not to wear inappropriate things just to draw people's attention.
This essay has been written by WorldEssays.com writers.