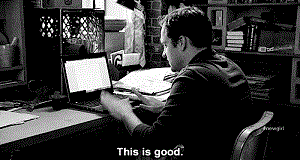 Academic writing is tough. Still, it's both the skill and activity you should pay great attention to while studying in college. With the help of academic writing, you show a range of skills, from analyzing information to the ability to demonstrate knowledge in any subject. Students learn to showcase their capability to work with information that they acquire during a course. In their turn, student papers help professors to assess their performance.
Too few subjects concentrate on writing assignments, and students often have to figure out the rules themselves. For this purpose, many colleges are ready to offer tips on academic writing. Actually, these resources will provide you with the most important information on how to tackle your writing tasks properly, in accordance with academic standards. Moreover, these materials are usually written by either professors who know what they want from a good paper or students who have managed to master academic writing. They are here ready to be used, so why wouldn't you grab this opportunity? Take a look at top 7 college resources which will help you  improve your academic writing.
This is a resource from the Suny Empire State College of Saratoga Springs, NY. The resource will get you acquainted with the essentials of academic writing, its purpose, the writing process, and the specifics of writing particular types of papers.
This resource by Dartmouth College (Hanover, NH) will guide you through the process of writing an academic paper, from the topic selection to revision. It will give you an insight on how a college paper is different from a school paper, and what are the main requirements for the former.
This college, located in Birmingham, UK, will provide you not only with writing-related resources, but will help you develop your writing skills through practical exercises and workshops. It also has a section dedicated to writing in maths.
This resource by a famous Canadian college will assist you throughout the writing process, focusing on different types of papers, as well as on formatting and referencing. If English is your second language, they have a special section for you.
This UK-based university provides students with a variety of means to boost their writing skills. They have links to guides, presentations, and video tutorials, all of which are both quite fun and useful. If grammar is not your strongest point, they have it covered with grammar-related resources.
This is a very broad resource from New Zealand that addresses every possible writing-related issue, including types of papers, referencing guides, samples, and even info on writing tests. Apart from a vast number of links and posts, the website has a downloadable guide which will assist you through the essentials.
Apart from the basic information on academic writing, this UK-based college resource will teach you how to write critically and reflectively. For a more personalized experience, see their Learning Styles section.
So, here are the seven helpful resources from colleges from different parts of the world. You can choose the one which suits you geographically or by the type of information provided. Follow their tips to ensure that you meet the requirements for a decent academic paper and don't miss the opportunity to use some tricks from educators themselves.
This article has been written by WorldEssays.com writers.