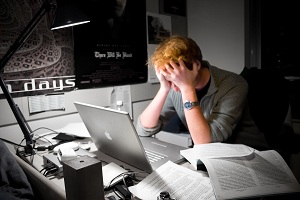 "The times are a-changin'",  Bob Dilan sings. So does the education system and the approach to teaching and learning. With online courses becoming the main source of learning for millions of students worldwide, who have otherwise no possibility to attend real-life courses due to a number of reasons (daily schedule, remoteness, lack of financial resources, or else), a more personalized approach evolves rapidly. It is costly and not so easily implemented, but it proves effective. So, let's see how adaptive learning is taking over.
In simple words, adaptive learning is the type of learning that is designed to meet the individual characteristics of students. Its main feature is the use of technologies that provide the materials, analyze the learning progress, and come up with personalized recommendations. Why is it worth standing for? Here are the main 5 reasons.
Technologies Are Good at Calculations and Assessment
They keep large amounts of data in storage ready to process them and provide a result. By assessing student's performance, learning software can compare it with ever-increasing database and provide a result or a ready recommendation.
Students Know about Their Progress Immediately
They learn about what parts of information they should pay attention to more, and what they can skip. This will allow students to save some time on studies by focusing their attention on the most important information.
Students Can Keep up Their Own Pace
They won't fail because they will have the necessary resources to strengthen their weak points with the help of smart technologies.
Teachers and Professors Get the Already-Processed Information on Each Student's Performance
This will save a lot of time for teachers and that will make them more concentrated on practical aspects of students'performance and allow them to take a mentoring, rather than controlling, role.
Teachers and Professors Have an Optimized Working Process
As professors have too little time to interact with each and every student, this time will be used effectively. With the help of technologies, they will know whom they should pay attention to, and how exactly they can help an individual student.
Research shows that students can benefit from adaptive learning  in many ways. It can reduce the time needed for a number of students to achieve mastery from course materials. It also can significantly reduce the percentage of students who drop out of colleges and those who don't finish their programs in 6 years. All in all, adaptive learning can improve students' performance.
The Bill and Melinda Gates Foundation have allocated ten 100,000-dollar grants to 10 universities where adaptive learning, in the donors' opinion, should be implemented first of all. Open Learning Initiative at Carnegie Mellon has already gathered some results on successful implementation of the approach. Founded by the Hewlett Foundation, the initiative managed to reduce the time which students need to master the materials by 50%.
With all the great reasons—supported by study results—why adaptive learning is effective, students should stand for this innovative approach. Certainly, more research and successful examples of its implementation are needed. Meanwhile, students should be looking forward to having this type of learning in their schools and colleges. The trend has started, and it's not so long till the technologies are here.
This article has been written by WorldEssays.com writers.