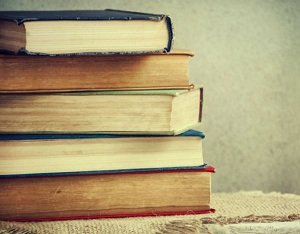 It's not a secret that sometimes the writers are far ahead the time they live in, and their masterpieces are not as appreciated and beloved by their contemporaries as they are by the XXI century generation. This unfortunate phenomenon is related to many well-known names that haven't got the credit they deserved at the right time. Some of them are far beyond being just famous!
Franz Kafka (1883-1924)
The influence Kafka had upon the world literature should be estimated in the wide – and perhaps even over-estimated on the usage of a well-known term "Kafkaesque". While nowadays Kafka is considered to be one of the most influential and powerful artists of the previous century, he faced with a zero-level success during his lifetime. Being an insurance officer, Kafka was truly passionate about writing. Had a wider audience seen his masterpieces, Kafka may not have been dead because of starvation at age of 40.
Henry David Thoreau (1817-1862)
One simply cannot imagine Thoreau as a struggling artist and underappreciated writer during his lifetime. Still, there were the days when Thoreau wasn't known in the literature world. The famous masterpiece dedicated to the importance of the natural world appreciating in combination with hidden symbols and meanings was different and thus, the society was not ready to accept Thoreau's message. His works got wider fame only in the XX century. Today Thoreau's works serve as the inspiration for the artists, leaders and thinkers.
Edgar Allan Poe (1809-1849)
It's hard to believe that the greatest master of the macabre wasn't always on the top. Moreover, Poe struggled most of his lifetime to make only a few dollars as a writer. Plagued by his beloved wife's death, financial crisis and alcohol-addiction, Edgar moved from place to place struggling with the hardness of life. Finally, his depression and addiction transformed into death – Poe was found dead somewhere in the street. The greatest master of horror passed away at the age of 40.
John Keats (1795-1821)
At some point, it's not fair to state that John Keats was underappreciated in his own time for the reason that his lifeline was too short. Nonetheless, even when life was blooming in his eyes, Keats's works were poorly received. Mainly only other poets recognized their "colleague" as a talented writer. The young poet died at the age of 25 of tuberculosis, being absolutely assured he was a total failure. It was not until 1890 that John Keats turned into one of the brightest Romantic poets!
Valerie Martin (1948 -, )
Not many book fans have heard about Valerie Martin. Her famous work "Property" was highly appreciated and won the Orange Prize. To add more, Martin's version of the well-known Jekyll and Hyde story was finally adapted for a movie, where John Malkovich and Julia Roberts showed a stunning performance. "Mary Reilly", "The Confessions of Edwin Day" and "The Great Divorce" are the most surprising, the smartest and the most original works by Ms. Martin!
This article has been written by WorldEssays.com writers.