The range of academic assignments varies from qualitative and quantitative essays to analytical research papers, from movie and literature reviews to scientific dissertations. Apart from the differences concerning the focus of writing, academic papers have a different word count. The common approach to the minimal length of any academic writing consists in a one-page work which includes 250 words. As for the structure, 250 word essay example consists of the introduction with a thesis statement, two-paragraph body each of which begins with a topic sentence, and ends with a conclusion.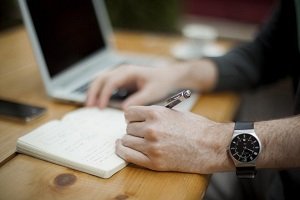 It is impossible to imagine the modern world without mass media and technology as they have become the essential parts of every-day life of many people. Consequently, there are positive and negative sides of media and technology, which have to be discussed throughout the 250 word essay example.
Among the main positive effects of mass media is the ability to obtain and share knowledge, develop skills, discover other cultures, and learn some information on how to interact with other people. Indeed, not only entertainment programs take place on the Internet and TV. Different news, culinary, healthy lifestyle, sport and narrowly-specialized programs can be watched on TV as well as the huge number of information on the diversity of topics can be found on the Internet. However, drawbacks of media outweigh its benefits. The most serious problem of media abuse is the addiction which leads to the problems with communication and analytical thinking. Moreover, the idea of privacy is lost in the light of social networks as people may use private information against one another in order to threaten or blackmail colleagues. What is more, social media is full of unnecessary information which lumbers the brain.
To sum up, one has to state that mass media and developing technologies have both, benefits and drawbacks, which influence human lives in many ways. In case of social media abuse, the disadvantages overwhelm the advantages because the list of positive effects is limited to the idea that social media is a source of information on any needed topic.
References
de Leeuw, R. & Buijzen, M. (2016). Introducing positive media psychology to the field of children, adolescents, and media. Journal Of Children And Media, 10(1), 39-46. http://dx.doi.org/10.1080/17482798.2015.1121892
Healey, J. (2011). Social impacts of digital media. Thirroul, N.S.W.: Spinney Press.
How to Deal With Negative Media Attention. (2015). Nonprofit Communications Report,13(3), 6-6. http://dx.doi.org/10.1002/npcr.30070
Noor Al-Deen, H. S., & Hendricks, J. A. (2012). Social media: Usage and impact. Lanham, MD: Lexington Books.
Rim, H. & Song, D. (2016). "How Negative Becomes Less Negative": Understanding the Effects of Comment Valence and Response Sidedness in Social Media. J Commun, n/a-n/a. http://dx.doi.org/10.1111/jcom.12205