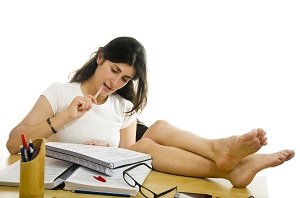 When the student faces writing an argumentative essay, he should know that the project he is supposed to cope with is the one, where the author is required to argue one or the other side in a very popular debate. In case you have an opportunity to choose the topic on your own, you should give your preference to the one that has more than one side of it. The point is that then you will have to name a couple of reasons why actually your point is the right one or list the solid reasons why the argument of the other side is weak. You basic aim is to make certain that the readers take your side once they are done with the reading. And they can accept your opinion only in case you present a strong argument together with supporting facts regarding why you are right and the opposite point of view is wrong.
That being said that any sort of argumentative essay ideas you're writing your project on must be the ones that have two sides. Once you're ready to pick the topic on which you would like to write, you need to test it in your mind or through providing the thesis statement as well as the opposing one. You have to be able to provide enough opposing statements and in case the topic you have picked does not have ones, you will have to choose the other topic.
So, how can one pick funny controversial topics for the essay? Well, comedy is the kind of subject that is not easy to deal with. The thing is that people have different viewpoints regarding what is "funny". In other words, if you find something funny, your reader may not even smile at it and vice versa. Thus, a funny essay topic may be a pretty tough to choose unless you are fully aware of who your readers are. If you know that your readers have excellent sense of humour and, what is more, they will be the only individual reading your paper then feel free to give preference to something that you're 100% sure he will find extremely funny. However, if you can't say exactly who will look through the pages of your essay or what sense of humour your reader can boast of, make sure to stay away from writing the essay on a funny topic.
According to the viewpoints of some essayists, the best way to write a high quality funny argumentative essay is to choose a sarcastic topic. The most popular ones nowadays are the following topics: Why the Looney Tunes character should be the next USA president? Why radioactive waste can make our lives more interesting? Is smog your friend? What the feminist movement has changed for the men?  How to win the war with little effort? Why cats need more rights than people? All of them seem to be funny, but with a bit of effort you will make your readers smile more than once!