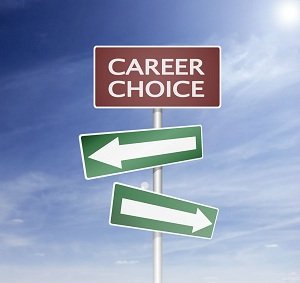 Picking the most suitable career is one of the activities that every young person faces with at a certain stage of his or her life. The best way to cope with this task is work out a thorough plan. Too many young people begin to search for a certain job before even pondering over the basic occupational goals. It is an excellent idea to start the process by attempting to define in the clearest way possible all the requirements for the future career. This involves looking at your weaknesses and strengths from the most realistic point of view. Therefore, you have to try to be objective in your judgement.
Perhaps you may think that you would be a perfect match for the job that involves organizing a group of people, but being fascinated by this kind of a job is not enough in case the experience you have at the moment leaves much to be desired and the skills required for the position are definitely not your string point. On the other hand, you must keep in mind that some training will enable you to try and succeed at new things.
One more thing to think about when choosing a career is whether you are capable to do the things that you do not really like but that you know are a must to achieve all the long term goals. Looking deep inside of your inner world in order to find out what kind of person you are will help you to reveal the most realistic set of occupational and professional requirements. For instance, a young person must provide answers for particular questions. First of all, where would you like to live – in the city or in the country? Are you in need of a lot of leisure time? Is the size of your salary a big deal for you? Are you willing to travel a lot or all you're in need of is to just put down your roots somewhere? And finally, what kind of work would you like to be assigned with? Do you like to collaborate with the other people or you prefer to work alone? Are you fond of teaching the other people? Would you like to try the role of an organizer of the activities of the other people? Do you want to bring changes into the project as well as generate new ideas?
When the question is about my personal choice, I am ready to point out that I would like to become a designer. Taking into account that my parents are involved in the world of haute couture, this fact has made a great influence on my choice and I can state that exactly this area is the dearest to my heart. Besides, I must also point out that this choice wasn't some sort of a sudden flash as someone may think. To my personal viewpoint, nowadays this very profession is pretty popular and one of the most creative and interesting. It is a great opportunity to reveal your true talents and represent your country. In order to be a well prepared and exceptional designer I need to possess the most crucial qualities: knowledge of history of fashion, great capability persistence, as well as marvelous abilities to create trendy clothes. But before making such an important choice, one should take his or her time in order to weigh up all the pros and cons of the chosen career path in order to never regret later in the future.
This article has been written by WorldEssays.com writers.