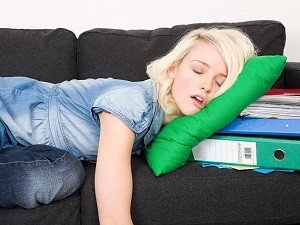 Almost every student has a confession to make – he is lazy. While most of the time they are required to stay 100% productive – they do their best in order to focus on the assignments, let us be honest – we all are human beings and, as they say, to err is human. Laziness can be really destructive and even poisonous. As a result, the lazier a college or university student is, the harder it is for him to get the things done on time. And in turn, the less you accomplish for the class, the lazier you get and so on – the story is simply never-ending. However, some people tend to say that "laziness is the engine of a progress". How? Why? Let us take a look at how laziness can help us to actually succeed in an academic routine.
Laziness Gives You Patience
Lazy individuals are known to have a lot of patience. They never get the things done too fast and never mess the things up. What is more, they have a great ability to wait till the very last moment and of course they wait after that, if necessary warrant. In other words, they live in accordance with a good old proverb: "Everything comes to the one, who waits". Make sure to accept that laziness and do your best to make use of it to your benefit.
Laziness Makes College and University Students More Inventive
When you feel like you're absolutely reluctant to do anything, you exert every effort in order to avoid tiresome activities. Just like some sort of abracadabra – your brain works extra productively, generating some mega-ideas on how to do the smallest amount of writing assignments.
Laziness Keeps You Calm and… You Are Never in a Hurry
While a lot of college and university students are always running somewhere, trying to get the things done as quickly as possible, the lazy part of the academic crowd seems to have already got into nirvana (no, not the one that was inspired by Curt Cobain). It looks like they're aware of the time and have a sort of a sixth sense of when it is the right time to start working on the research paper or performing a must-include research for the essay.
The trick to fight laziness is to, first of all, accept it to the fullest extent and later – to learn how to benefit from it. There are multiple methods to hack your life as well as minimize the stress that your academic routine has on your body and mind. The very acceptance of that 100% laziness – a kind of stress in itself – can be pretty beneficial for you. As for the second step, it is the time to suck it up as well as getting all academic assignments accomplished on the right time and in the most efficient manner, in strict accordance with the recommendations of the college or university academic writing instructor.
This article has been written by WorldEssays.com writers.