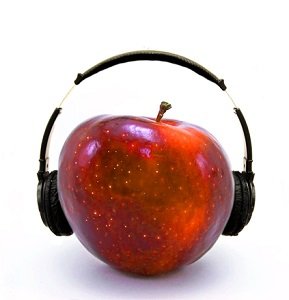 The purpose of the report is to review certain information from a definite event, place, time, and facts to the particular audience. Essay report example should contain specific information and evidence in the structure in order to ensure that the reader will receive certain facts, statements, and quotes and will fill the informational gap. The author of the report should present information in the clear and structured format, supplementing it with headings and sections , so, it is easy for a reader to navigate within the paper. The language of such essay should rely on the business-like narrative using the Present Tenses and short statements about certain facts. Moreover, the report must be strict and have separate sections with different integrated meaning.
Apple Music is a music streaming service, launched by Apple Inc. in 2015. The service allows users to listen to the music they choose or access to the already-created music playlists. Moreover, it includes Internet radio station Beats 1, led by DJ Zane Lowe. The service has become quite popular and now it is being streamed in over one hundred countries for twenty-four hours a day. In addition, the service implies using Siri voice assistant in order to conduct the voice commands of music search. However, Apple Music has been criticized for the wretched and inconvenient interface which made search requiring diligent efforts. Furthermore, Apple Inc. does not want their users to be infringed and they are going to refurbish the interface of the service, based on the new approach.
Apple managers are planning to change the interface of Apple Music after one year of functioning. The product was met with dozen users' complains and argues about the grumpy interface as well as the countless lists of menus and items. In June, at 2016 Apple Worldwide Developers Conference, it's business administration is going to introduce redesigned and streamlined User Interface (UI) for its main music flagship service. The new interface is denoted to be more intuitive and supplemented with better integration of streaming services and download function. Additionally, radio streaming part of the service will be improved as well.
In January of 2016, Apple engineers decided to make all radio stations within the service paid, but Beats 1 radio station was approved to be free of subscription. Thus, the company gradually introduces paid features and the period of potential user attraction should be considered over. Later, there were registered a few new trademarks with names Beats 2, Beats 3, Beats 4, and Beats 5. It means that Apple is probably going to expand the thematic choice within their own Beats brand.
Speaking about relationships between Apple and Beats Audio, it is worth mentioning that the process of buying Beats by Apple in 2014 was not as slick as people think. Beats Audio was bought for $3 billion and not all the employees wanted to lose the image of the brand. Music Chief Ian Rodgers, designer Ryan Goodman, engineering vice president Bobby Gaza all declined incorporation into the staff of Apple Inc. Moreover, there were some problems with various artists like Adele and Kanye West because they refused to place their songs in the service.
To sum up, Apple's UI refurbishing makes only a minor step towards further changes. This step reflects Apple's next coming variations due to the oversaturation of the smart phone and tablet markets. The company firstly experience iPhone sales drop in its history when the whole market is considered to have been already flat. Overall, Apple is going to concentrate on the development of their cloud services in order to compensate further product sales drops.
References
Apple Doesn't Need Apple Music to Win, Which Is Why It Will. (n.d.). Retrieved May 21, 2016, from http://www.wired.com/2015/10/apple-doesnt-need-apple-music-to-win-which-is-why -it-will/
Apple Music's new student membership includes a 50 percent discount. (2016). Retrieved May 21, 2016, from http://www.theverge.com/2016/5/6/11606340/apple-music-student-discount- membership
Apple Music (2016). Retrieved May 21, 2016, from http://www.macrumors.com/roundup/apple-music/
Webb, A. (2016, May 4). Apple to Revamp Streaming Music Service After Mixed Reviews, Departures. Retrieved May 21, 2016, from http://www.bloomberg.com/news/articles/ 2016-05-04/apple-to-revamp-streaming-music-service-after-mixed-reviews-departures
Perez, S. (2016, May 04). Apple Music revamp to debut at WWDC in June (Report). Retrieved May 21, 2016, from http://techcrunch.com/2016/05/04/apple-music-revamp-to-debut-at- wwdc-in-june-report/