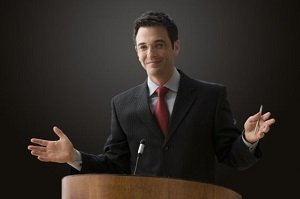 Giving a speech is hard in and of itself (doubly so if you happen to suffer from any form of social anxiety), but when you have to do it without any preparation, it may turn into a truly paralyzing and embarrassing experience. There is, however, a solution – always to keep in mind a couple of topics relevant to your field of study that you can use if the occasion arises. Not only can it help you avoid public humiliation, but also impress your fellow students and teachers due to your resourcefulness. Here are some extempore speech topics you may find useful:
Procrastination: How it Affects Our Everyday Life and Why It Is Important to Know Its Psychological and Neurological Mechanics
Goal-Setting and Planning – Why Everybody Should Try and See the Biggest Picture If They Want to Succeed
The Most Important Lesson My Life Has Taught Me So Far
Health and State of Mind: Do You Believe that Both Ill and Good Health Begins with the Wrong or Right State of Mind?
Easy Come, Easy Go: the Importance of Efforts in Learning and Understanding the Value of Money and Other Resources
What Do You Believe the Rarest Human Quality Is in Today's World? Which Quality Do We Need More to Make the World a Better Place?
Name the Person (Either Real or Fictional, Your Personal Acquaintance or not) Who Influenced You Most. Tell the Audience Why He/She Had Such a Tremendous Effect on You;
Children and Television: Should the Two Be Kept Apart? Is the Television's Influence on Children Really All That Negative?
How Important Are Educational Institutions for Real Education? How Much Learning Actually Happens in the Classroom? Should the Traditional Educational Arrangements Be Altered?
The Extent to Which Mass Media Control What and How We Think. In Reality, How Independent Are Our Opinions and Decisions?
Are Team Sports Important for Character Formation? Does Participation in Them Actually Help Develop One's Personality?
Are Intelligence and Education Really the Two Most Important Person's Characteristics?
The Most Successful Person You Know and Why You Believe Him/Her to Be So
What Was the Hardest Thing You've Ever Had to Do (Intellectual, Emotional, Moral, etc.)?
Describe and Discuss Your Dream Job. Does It Even Exist?
The Most Important (Most Interesting, Favorite) Book You've Ever Read (Movie You've Watched)
Does a Smoking Ban Infringe the Rights of Smokers?
What Famous Person, Either Living or Dead, Would You Like to Meet in Person the Most?
Are Exams (Tests, Multiple Choice Tests, etc.) Good Means of Knowledge/Skills Assessment?
What Would You Undertake If You Had a Hundred Percent Guarantee of Success?
As you may see, possible topics for impromptu speeches cover all spheres of life and all areas of knowledge. If you have a ready-made topic tucked out in the back of your memory all the time, you will never be caught off guard!