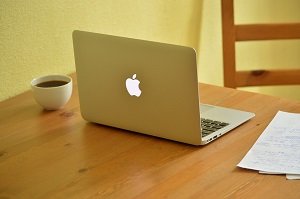 Websites selling essays, papers and other academic assignments number in hundreds, if not thousands; which means that choosing the best site to buy essays is not a trivial task by any means. How does one approach it? Let's take a look.
1. Ask Your Friends' Advice
It is more than likely that some of your friends have already employed the services of one essay writing site or another, and recommendation given by somebody whom you know personally is always preferable to an anonymous one.
2. Read Reviews
Online essay writing is a burgeoning business, which means that there are numerous websites on the Internet dedicated solely to evaluating and comparing different companies working in this industry. You may try out such sites as business.trustpilot.com and yelp.com for starters.
3. Pay Attention to the Service's Blog
One good method of evaluating the probable quality of writing you can expect is to take a careful look at the service's blog. Sometimes texts there are written by the same people working on actual assignments, but even if they aren't, the attitude of the service management towards filling the blog with content and maintaining is a very good indication of what can be expected from the service proper.
4. Contact Customer Support
Again, people who will answer your questions are unlikely to be the same people who write essays for the service, but they can help you form an overall impression of the service. If support is poorly organized from a technical standpoint, takes a long time to react, if its members talk in barely comprehensible English and don't seem to be interested in solving your problems – perhaps you should give this service a wide berth.
5. Check Guarantees and Money Back Policies
Read the guarantees the service provides, as well as conditions on which you can ask for a refund. Read it carefully, fine print included, probably discuss the topic with customer support. Decide for yourself what you consider sufficient, but if both website and customer support are elusive on the topic, better stay away.
6. Evaluate Samples
More often than not you won't find writing samples on the website, and even if you do, there are no guarantees they were written by current employees of the service. Nevertheless, what kind of texts the service shows as examples of its work can serve as an indication of what is to be expected from it in general.
7. Read about Their Writers
Usually writing services don't distinguish between individual writers – but when they do, it is worth reading their profiles. Their success rate, feedback from customers, academic background and so on – all this can help.
As you may see, choosing a service to buy an essay from is a complex task involving quite a few steps.
No matter what you need an essay for, it is better to study all the possible information about the services and people in question – lest you be sorry later on.