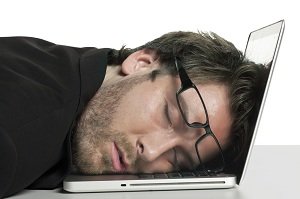 Laziness is one of the difficulties that everyone has to face from time to time. More often than not everyone wonders, "How can I, for God's sake, get rid of this laziness?" Handling laziness plays the key role in achieving success. Having certain things to do, we must finish them within the deadline. The tasks simply have to get done, but as for us, we would rather spend this day in bed or partying hard on the beach. Well, it's high time to get back to Earth and face the fact that unpleasant tasks must be accomplished so that we could become successful.
What is a success? They say it is the result of a great variety of miniscule tasks or a couple of complicated tasks completed for a certain purpose. Today we will try to find out how to get the most boring tasks done in time. But before we start, one should mention that lazy people tend to leave all small tasks unfinished and just put them off while successful individuals make certain to get the job as efficiently, painlessly and quickly as possible. Here are top 5 tips on how to stop your laziness:
– Getting Organized
The most important action to take in order to stop being lazy is to get organized now. How often we're longing to do something productive, but something deep inside entices us not even to get up. The thing is that a clean and well-organized workplace looks pretty inviting and inspires us to be productive and actually do some work.
– "To-Do" List before the Bed Time
It is crucial to make a clear list of all your goals so that one could see exactly what should be done and when. Before you fall asleep late at night, make sure to put down all the "to-do" points for things that should be completed the next day – from the tiniest tasks to gigantic assignments.
– Do not Lose Track of Time
Set specific time frames for accomplishing every task and always make sure to keep your eyes on the hands of the clock. That is what separates the lazy individual from a hard-working and productive one. The point is that watching the clock makes you work both faster and harder in order to cope with everything that has been planned. Set a definite start and finish time to have your "to-do" list 100% accomplished.
– Buy a Notebook
Keeping a notebook is more than just helpful. The thing is that the brightest ideas usually pop up in our head when we actually do not expect that at all – while walking down the street, driving a car to the nearest shop, sitting in a subway train, when we are not ready to deal with ideas. Having a notebook at hand will help to put down all the crucial ideas that later one can be added to the list of things you have to accomplish.
– Lazy Sunday is a Must!
It is a great feeling to be highly productive all week long! After being productive one needs to have at least one free day. How about Sunday? The majority of people has rest on this day and the business areas are closed on Sunday. Taking a lazy Sunday will give you enough rest and an opportunity to prepare for the upcoming week.
This article has been written by WorldEssays.com writers.