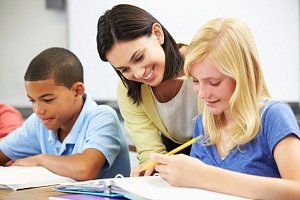 Having a qualified and skilled private tutor is one of the most effective ways to improve your knowledge in any high school, college or university discipline. But the problem is that it's not an easy task to find a tutor, who will meet your requirements and provide you with the guidance you are in need of. Besides, studying with a private instructor requires funds, and you need to be absolutely sure that the tutor you hire will worth the sum of money you pay. So, the question is – how to find a good tutor and avoid the basic problems with studying?
First of all, make certain you are a 100% informed client. If you hear that someone has found the so-called "licensed tutor", do not be in a hurry to hire that very expert. The point is that all the "licenses" of this kind are provided from various tutoring agencies that hire tutors. Look for the private tutors with extensive experience and references rather than approaching the related company. There are many tutoring organizations that hire tutors with lack of professional experience and pay them very little, but later charge the customers a sky high fee. A reliable tutoring firm will always collaborate with certified and skillful tutoring experts.
Make sure to ask the right questions. Don't be shy, it's your money that you are going to spend and you need to know that you are not going to throw it away. So, you should ask at least the questions of the following nature: Do you have the related qualifications? Have you had the tutoring experience previously? Where are you going to teach me? How much do you charge? What kind of teaching materials do you use in the process? Do you provide any special deals? So you specialize in a particular segment of the chosen discipline? Remember, that at your first meeting the tutor may seem just like the one you've been looking for, but then turn out to be far from what you have expected. Just make certain that after each lesson you feel more confident, more knowledgeable than before.
Qualifications, experience and location – the three aspects you must take into account when searching for the right tutor. As for the professional qualifications, sometimes the related experience is more important. In case the tutor has dealt with a bunch of tête-à-tête tutoring then he may be very good at it even if he has no qualifications.
When the question about location rises up, the students must make sure that he will easily get to the place, where the tutor teaches, and will do it on time. Some of the tutors may prefer coming to your place, but then you will have to pay some extra fee on the transportation costs. By the way, the costs of the tutoring may vary considerably, which means it is highly recommended to approach college pals or friends to get to know the traditional tutoring rate within your region. Some of the tutors provides discounts in case you page in advance or after you finish the 15th lesson, while the others offer a lower rate if you bring 1 or 2 friends at the same time.
College or university student must obtain enough information from the potential tutor, which means one shouldn't be afraid to ask a lot of related questions. Thus, one will be 100% sure that the choice made now will bring a bunch of benefits in the nearest future.
This article has been written by WorldEssays.com writers.