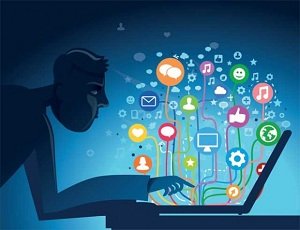 A lot of students nowadays tend to turn down various social events and give up other opportunities because of the fear of missing something important on the web. Moreover, they never stop checking their social media feeds to make sure they don't miss anything awesome. That's what the experts call the Fear of Missing Out or FoMO. The syndrome of FoMO affects up to 70% of grown-ups, according to the most recent surveys. But the good thing is that the FoMO is curable! Here are some recommendations on how to get rid of that distressing fear.
First – accept the fact that there are things that may happen without your participation. Somewhere, someone may be happier than you are at the moment. And there's nothing wrong with it. Just make sure to say the following: "I am afraid that I'm not having fun at every single moment." Besides, whenever you face with the pang of guilt, like at this moment you "should" be doing something that you are missing out on, it's the right time to realize that the Fear of Missing Out is very misleading. The point is that the fun that you wish you could get engaged with may not be as grandiose as you think, and the interesting conversation on Facebook isn't worth your time or efforts.
Remember that the Fear of Missing Out is the kind of a game that you can't win. Even for those Facebook users, who seem to enjoy their lives to the fullest in contrast to what we do. Moreover, according to the experts, the very users, who are always doing the most exciting stuff, are usually the ones, who have the most hyperactive FoMO syndrome. It's the fear that makes them work, work and work to tweet, "like", post, etc.
Second – make it impossible for the distractions to reach you. Information overload – this is what we have to deal with in our everyday life. To get rid of that pressure to constantly check what is going on, put those distractions away. Turn off all notifications, limit your visits to the time-sucking sites, silence your mobile phone, and do your best to get on the 30-days social media diet.
Third – enjoy the present. The worst thing about the FoMO is that it keeps you away from reality. So the must-do thing is to enjoy here and now. Keep the gratitude journal, make up a list of life priorities. And next time you're about to check the social news feeds, think back to the list you have created to make sure that's worth your time. As they say, time is money, which means we really should not waste it. Each of us has a limited amount of time study and work, just like our funds are finite. If you try just a little, you will not only fight your Fear of Missing Out, but also reveal something exciting and useful in the real world environment.
This article has been written by WorldEssays.com writers.