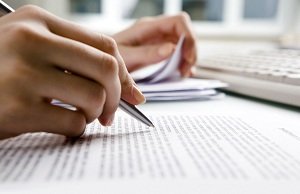 College is not always the place we have a lot of fun at. Nonetheless, it is the right way to the good education. To say more, it is the key to the place in our life we would like to take. While 99.9% of students are dreaming about having no home assignments at all, you can do nothing about it because coursework writing is a part of education. What a student can actually do, however, is to make sure the coursework is of the paramount quality and performed in accordance with professor's expectations so that an A+ will definitely go your way. Is that actually possible? Yes. There are five hot tips that help college and university freshmen handle the coursework writing task and get winning grades.
1) Concentrate attention
When a freshman is engaged in coursework writing, it is highly important to keep an eye on the assignment only. The thing is that when a person is concentrated on the task, he or she can get more stuff done in less time so then the author is free to proceed to the things he is more interested in.
2) Research is what matters!
School coursework writing requires thorough research in order to master brand-new information. It happens sometimes that the things you're required to learn are quite hard to find. For sure, there is nothing easier than just to give up and forget about the assignment. Unfortunately, this means the freshman is not going to earn the desired grade. It is advisable to make use of all the information sources available in the local library and on the web. The point is that at the end it all will be worth the efforts!
3) Cooperation with friends
Even such a boring task can become less boring when there are friends around to lend a helping hand. To say more, sharing your sufferings with someone else is a great advantage because your pal may explain the things you do not understand.
4) Quiet Work Area
Both – an experienced student and a freshman – must have a place at home that can be suitable enough for their work. This should be the place free from any distractions, including TV, mobile phone, etc.
5) Procrastinating is a taboo
If you're a freshman, you are not willing to write a coursework. So, it's really easy to put it off and start procrastinating. Nonetheless, doing so will only make it harder to cope with the project and result in the academic fiasco. The main rule is to get it done and get over it!