"Don't believe everything you hear – even in your own mind."
Daniel Amen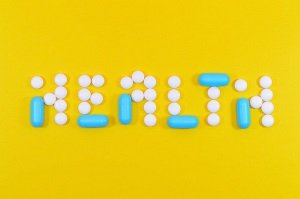 These words of the American popular psychiatrists are particularly true when it comes to the information that is related to health. The Internet has become a principal source of information for the majority. Indeed, it's an amazing source! There are dozens of websites that provide information on any health aspect.
You can quickly get informed on a unique illness or health condition you're interested in. According to the study by Regina Overberg, the Internet is an important source of other patients' stories with health advice and emotional support.
However, the sad reality is that among these sources, a lot provide facts that are either half-truths or fake! In order to keep away from unreliable health facts when you're searching for ones online, ensure to ask yourself some questions and answer them.
How current is this information?

All the aspects related to our physical and mental health change constantly. Every single day researchers find something new about illnesses and their treatment methods. Any piece of information concerning human health should be up-to-date. If the date in a particular article is not provided, see the copyright mark. If it goes beyond 2 years, you're recommended to find more updated info.

What is the source behind the information?

Any website that offers information about health issues must give the correct details on where this or that fact comes from. Who wrote this or that article? Was the information reviewed by a real doctor? Is the source where the information was taken from reliable?
So, the question is – what are the doctor-recommended websites that you can trust?
World Health Organization is a website designed to build a brighter, healthier future for human beings worldwide. The good point is that WHO personnel works shoulder to shoulder with the governments and many other partners in order to allow everyone to reach the high level of health all over the globe. Click the "Data" section to find dozens of materials and statistics on the public health if you tend to deal with such essay topics as "What Diseases are the Most Killing During the Past Decade?", "The effects of Nuclear Bombing on the Nations of the World" or "Mortality and Burden of Disease from Unhealthy Environments".
The American College of Obstetricians and Gynecologists is an all-inclusive website dedicated to the female health. The source provides thoroughly researched information on both – broad and niche topics. Feel free to click on the "For Patients" page to become more aware for writing the following essays: "Hormone Therapy and its Benefits, Effects and Risks", "What is a Concern about Having a Child Later in Life" or "Cholesterol and Women's Cardiovascular Health", etc.
American Heart Association is available in four languages – Vietnamese, Traditional Chinese, Simplified Chinese, Spanish and English. Ensure to check the "Media" section of the site, where the latest news, articles and recommendations are presented. Also, the visitors of the website are welcome to visit the support network in order to provide help to the individuals suffering from stroke or heart disease. Working with the website, you can brilliantly accomplish essays on the topics, such as "The Importance of Exercise and Eating Healthy for Kids", "Unexpected Reasons to Quit Smoking", "Moderate to Vigorous: What's Your Intensity Level?", etc.
Everyday Health is a user-friendly, personalized website where everyday health updates are placed directly on the home page. So, you don't need to go far to find everything you need on diet and nutrition, recipes, health conditions and tools, etc. It's a perfect source of information and inspiration on the topics like "Health Advantages of Going South for the Winter", "Sleep Problems: How to Handle the Sleep Troubles", "Music Therapy: How Good Tunes Can Help with Memory?", "Several Ways to Treat Depression with an Ice-Cream". Plus, a symptom checker is available online to figure out if you have a cold or the flu.
Above is the list of reliable sources with the help of which you can easily work on any health issues topic suggested by us or your own. We hope that you'll find it useful and mind that our essay writing is at your service. We are ready to write any sample that can be used as a basis for your essay. We apply to only reliable sources.
This article has been written by WorldEssays.com writers.