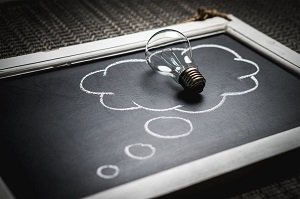 For the majority of high school, college and university students, essay writing tasks cause sleepless nights, stress and worries. There is always a challenge of making them better than the previous ones. The problem lies in the fact that when students are assigned with writing assignments on a regular basis, chances of getting stuck in the middle of the same writing ideas are increasing.
What Can Level Your College Essays up to the Next Level?
Rich Vocabulary

According to the "Comparison of English Vocabulary Learning Strategies for Good and Weak Learner" research, vocabulary is an integral part of language learning. Do you choose between 'good' and 'exceptional' to use in your essays? It is a considerable progress in writing.

A rich vocabulary enables a writer to express exactly what he/she means, to concisely and clearly communicate with readers as well. It's possible to say straight away if a person has a rich or poor vocabulary once you read an essay. Here's when the article "40 Useful Words and Phrases for Top-Notch Essays" at Oxford Royale Academy comes in handy.

Punctuation, Syntax & Voice Tone

You may not really understand it when you are reading any other essay, but truly sophisticated sentence structures make a huge difference in the world of professional writing and in how educated and intelligent you actually are. The best essays have no problem with the proper syntax, the tone of the voice and punctuation. Just keep that in mind.

See how virtuously in E.B. White's essay "Once More to the Lake" the author mixes universal feelings that are rarely talked about with sophisticated language and never loses the tone of the story.

Writing In the Active Voice

There's a well-known trick that writers tend to use in their works – writing in the active voice instead of the passive. This enables you to give your essay a sense of immediacy, as well as make it more convincing. Feel free to deploy this simple technique to guarantee the transition of a good essay to the best one.

George Orwell created his famous essay called "A Hanging" and thus, provided a solid example of how an active voice saves the day. So, be like Orwell. Write properly.
How Can You Turn Your Good Essays into the Best Essays?
Here are some practical tips and techniques that will help you produce brilliant academic papers.

Check Other Writers' Essays

Just as in case of the books, reading the other writers' essays can help you boost your own writing style and the skills that you have in a particular area. Ensure to read as many projects as you can, including those of academics and peers.

Just browse them, check every section and if you think it's good enough for you, just keep on reading! "Death of the Moth" by Virginia Woolf is a great example of how a professionally crafted essay on the evanescence of life should be composed.

The other noteworthy example of a compelling prose can be found in "My Misspent Youth" by Meghan Daum – a detailed take on a hostile reality of living in one of the most expensive cities on the globe. Just like "Shooting an Elephant" by George Orwell or "The New Commandments" by Christopher Hitchens, these works demonstrate how to remain confident in the logic of your arguments.

Share the Other People Ideas

A college essay is your opportunity to prove you're a well-read and intelligent person. So, make certain you properly quote the other individuals' viewpoints, as well as original sources, on what you are writing about.

Do not Include Unneeded Information

Everything provided in the best essays has a purpose – to inform and convince. Make sure you stick to the point and do not waste the precious time of your audience. You're supposed to properly sort the relevant facts from the irrelevant ones. The point is that providing information that isn't related to the topic proves you haven't got the idea of the matter.
So, now we have it – some key points you need to keep in mind to write a hooking essay. Ensure to work within the deadline: since if you deliver it late, it won't be considered favorably!
In addition, you can enhance your essay with the help of the team of professional writers in our writing agency. We'open to you and your assignments in any area you intend to work on.