Writing an essay can be considered, on the one hand, to be a useful activity, on the other hand, a challenging and overwhelming task for many students. The activity doesn't involve just writing, it entails choosing a topic, conducting a thorough research, taking various notes, and providing an outline. The final step is to turn the outline into something your professor could call an A+ paper.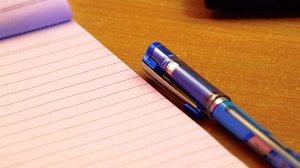 At the beginning each student has to select a catching topic. The task seems pretty simple, but according to the research on the "Academic Writing Difficulties of ESL Learners", one of the main barriers to start writing is generating topic ideas. So, what do you do when you can't come up with anything interesting to write about?
Here are some ways how you can get your hands on some really fascinating college essay topics.
Choose What Question to Fully Answer
The challenge presented in an essay writing lies in considering which question would suit you best. The point is that you are not supposed to simply regurgitate information. What you need here is to think critically about your own knowledge you can show off.
From this point of view, a range of questions increases. Who knows, maybe, you're going
to face four or more essay questions. Or you might come up with a single question, but you're
free to pick the best. For example, you may be asked to compare the feelings of Hamlet for
Ophelia with those of Romeo for Juliet. Also it is possible to choose an essay about a
historical figure or event. The topics such as "Princess Diana: Media Manipulator or a Victim?"
or "General Douglas MacArthur Military Leadership" are the easy-to-research issues as well.
Look at the Essay from Someone Else's Perspective
When you need to handle an essay writing assignment, this technique is a very good one. For example, you can look at the issue from the perspective of the citizens of the other city or country, working on the topic "Chinese Women in the Chinese Culture". The topic "The Importance of Kindergartens in the Modern Society" can be regarded from the perspective of yourself 2, 5 or 10 years ago. In the topic concerning "Copyright Law Revisions: Are They Necessary?" look at the problem a writer's angle and so on.
For an academic assignment, you might want to consider the approach that your family member or friend would prefer. The point is that seeing something through the eyes of the other person can give you a fresh look at the issues that seem to be ordinary for you.
Enjoy Untraditional Brainstorming Techniques
If all the other methods fail, there are many brainstorming techniques available to find good ideas for almost every type of college essay. Here's what you should definitely try: put down as many bad ideas as possible. Thus, you will be able to take off all the writing pressure. Which essay topic would definitely turn your work into a fiasco? If you're stuck with essay ideas, this simple technique will provide your brain with a jolt, which means you'll have an opportunity to finally focus on the worthy topics.
And remember: our writing service is always able to create any essay sample for your assignment if you experience some difficulties in producing a great paper. Don't allow yourself to give up. Just trust us!