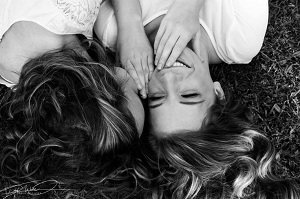 Without a doubt, everyone is dreaming about having a really faithful and true friend for life. Unfortunately, not every person can boast of having such a soulmate near. Honestly saying, I can call myself a pretty sociable individual, that is why I have a lot of friends and I'm absolutely happy about it. First of all, I never face with a problem regarding who to spend the Saturday nights with, and second, I have a lot of useful contacts that may be positive for my future career. Well, you may think that everything is perfect, but I must say that although all my friends are very pleasant people and I never get bored while spending my time with them, there are not many people that I can call the best pals. To speak frankly, there is only one individual who I can call the most faithful and the dearest to my heart. It's my friend Victoria.
We study in the same class and though the girl lives on the other side of the city, we make sure to spend a lot of time together. Parties, movies, concerts, shows – we're together at each point of our lives. Even when there are no particular events to attend, we simply hang out at my or her house, or go for a walk. It's even better – this way we can talk to each other about everything we want.
As for her appearance, she is very pretty! Her oval face of a color of a porcelain doll, her red lips and dark brown eyes, her sable hair – everything about her seems to be from some sort of a fairy tale! And when she smiles it seems like I'm talking to a Snow White. Besides that, she is a really smart girl. She's a good listener and is always ready to give a good advice when I ask for one. She is really open-minded and interested about everything new. Plus, the girl is known for her warm character and ability to get into the shoes of the other people. More than that, Vicky is supportive, considerate and responsible. She is always open to help when someone gets in trouble. As for me, I'm also ready to help her when she's in her times of need.
I would like to say that Victoria is excellent at college! She's fond of foreign languages, especially of Chinese and French and one day, she's sure, she will become a certified interpreter.
In general, my best friend is reliable, loyal, great and tactful at keeping all of my secrets. I think it is highly important to have such an individual by your side. I like the idea that I have an honest person to fully rely upon and trust to. To be honest, I'm more than sure that we will be the best pals till the last days of our lives.
And as a final point, I would like to add that Victoria is a very interesting girl. She takes part in various events – from exhibitions to charity evenings, she reads a lot of books and is fond of sport. As well, she is keen on rock music and in summer she makes sure to hang out at various festivals both – in the country and abroad. To sum up, the best friend is like a warm sun in long cold winter and it's all about Victoria! I guess I am absolutely happy to have such an honest person in my heart and I feel really sorry for all those people, who have no friends. She's wonderful, that's all I can say.
This essay has been written by WorldEssays.com writers.